The Nitty Gritty Of Expanding Access
This article is more than 11 years old.
Phillip O. González, director of grantmaking for the Blue Cross Blue Shield of Massachusetts Foundation, points out that despite reforms in Massachusetts, consumers still need help navigating the system:
Despite a 97 percent rate of uninsurance, community-based organizations working on outreach and enrollment are busier than ever. Earlier this month, the Blue Cross Blue Shield of Massachusetts Foundation awarded $2.22 million in grants to 56 community health organizations around the state. And in the first 11 months of 2009, grantees in our Connecting Consumers with Care program documented 97,434 instances of helping an individual enroll or reenroll in a health plan, or obtain health care.
What does outreach and enrollment look like? Oftentimes it's a matter of helping a client navigate the voluminous paperwork involved in enrolling or reenrolling in a public health plan. But sometimes it's much more than that.
Danna Boughton of Community Action of Franklin, Hampshire, and North Quabbin Regions notes that many of her clients have chronic or terminal illnesses for which lapses in insurance coverage can be dangerous.
Boughton has been working with a local couple for the last three months. She first met them after they learned from the husband's doctor that he had cancer. She helped them enroll in MassHealth, but when the husband began receiving disability checks, his increased income meant he was no longer eligible. He qualified for Commonwealth Care, but the process of enrolling in a new plan, signing up with a doctor, and paying the first premium can take time and there was a danger that he would experience a lapse in his insurance benefits. "He's in some really serious treatment right now," Boughton says. "We were able to coach him through the process of keeping his coverage. Nowhere along the way has he lost his benefits. That's been my biggest concern."
Boughton's colleague Sandy Vysocky worked with a woman last summer who had been diagnosed with lung cancer and whose husband had just lost his job. She helped them start an application for health insurance benefits through the Medical Security Program; before they finished the application, the man was called back to work. Vysocky didn't hear from the couple again until November when the wife's cancer had progressed to the point that she needed hospice care. The husband had been laid off again and they did not have health insurance. Without insurance, they could not get hospice care. Vysocky and Boughton worked quickly with another family member to track down the paperwork needed to complete the husband's application. Within a day, they had successfully enrolled the woman in a health plan, which meant she was able to receive hospice care.
Although it was gratifying to help the family, the additional suffering caused by worries over whether or not the woman would receive end-of-life care was painful to witness.
These are the stories that often aren't told when statistics are cited about the state's low rate of uninsurance: a lot of work takes place, usually behind the scenes, in supporting residents enroll in insurance coverage and then access care. In the first eight months of 2009, Community Action of Franklin, Hampshire, and North Quabbin Regions helped 936 individuals enroll or re-enroll in a health plan.
This program aired on January 23, 2010. The audio for this program is not available.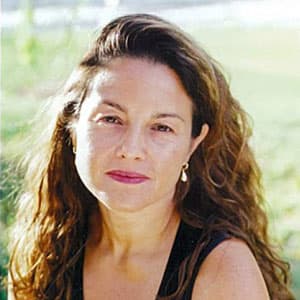 Rachel Zimmerman Health Reporter
Rachel Zimmerman previously reported on health and the intersection of health and business for Bostonomix.