Boston Medical Center Suffers $25 Million Loss
This article is more than 11 years old.
Financially struggling Boston Medical Center, which provides health care for hundreds of thousands of the state's poorest residents, suffered a $25 million loss last year and expects to lose more than five times that amount in its current fiscal year.
BMC says it is burning through $12 million a month and anticipates losing $134 million by year-end.
"It's huge," chief financial officer Ronald E. Bartlett said of the hospital's projected loss. "It is the belief of management that somehow supplemental monies have to come through in order for BMC to continue to exist."
The hospital's poor financial performance did not come as a surprise.
BMC officials had been anticipating that the hospital would end its most recent fiscal year in the red, and they blame its funding woes mainly on cuts in state and federal funding to "safety-net" hospitals, whose patients are disproportionately poor and low-income.
To address its financial squeeze, the hospital cut $40 million from its operating budget last year, in part by eliminating staff.
"We had to do layoffs and we're looking at every expense that we have," said Bartlett, who is also BMC's vice president for finance. "Additionally, we have reduced our capital expenditures where there are no major capital expenditures that are being planned at the present time."
Bartlett said the hospital wants to avoid cuts in patient services.
But that will be a challenge as BMC copes with a continuing decline in reimbursement rates from Medicare, Medicaid and other government insurance programs, which cover many of its patients.
That rate of decline has been rapid and dramatic.
Last year, BMC was paid nearly $200 million from the government for the health care it provided to poor patients. This year, that amount dropped to $120 million. Next year, those payments are projected to plummet to about $50 million.
Several Massachusetts safety net hospitals, including BMC, have sued the state over those reimbursement rates, alleging that the state is violating a law that requires it to fairly reimburse hospitals that care for patients with government insurance.
In some instances, Medicaid reimburses only 64 cents of every dollar hospitals spend treating low-income patients, who can require expensive services such as translators and legal aid.
BMC has also received so-called supplemental state and federal payments to help compensate it for the expense of caring for large numbers of patients who are uninsured or who receive government insurance.
But those supplemental payments have been reduced in recent years, in part because Massachusetts health reform changed the way the state pays for health care and in part because of the state's own financial struggles.
This program aired on January 26, 2010. The audio for this program is not available.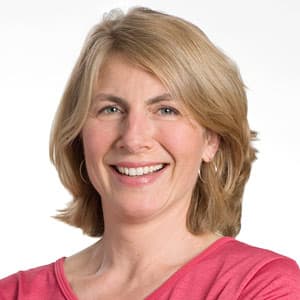 Sacha Pfeiffer Host, All Things Considered
Sacha Pfeiffer was formerly the host of WBUR's All Things Considered.