Shot Street Worker Gets His Day At City Hall
07:25
Play
This article is more than 11 years old.
This is an update on a story WBUR's David Boeri broke earlier this month. Because of that report, a city of Boston outreach worker shot in the head in the line of duty is closer to getting the recognition and financial help that many say he deserves. The case of William Harvey Jr. has also led to a call for giving added protections to city street workers in the future.
---
They were waiting for William Harvey Jr. He had come here to City Hall, with his year-old son and his girlfriend, and considering what he'd been through since getting shot last summer, he could be forgiven for keeping city councilors waiting.
City Councilor Felix Arroyo introduced Harvey to his fellow city councilors, to much applause.
"Will was shot while doing his job as a street worker," Arroyo said. "For a bullet that was not meant for him. It was meant for someone else but it still got him."
Got him in the back of the head with a bullet that smashed up against Will's skull instead of smashing his skull. Apparently it was a bad round from a gun illegally held by one gang member trying to shoot someone from a rival gang whom Will's fellow street workers were trying to pull off the streets and put on a better path.
"The work that you do every day and all of our street workers do every day is changing the face of Boston, but it also I'm sure changed your life," Councilor Maureen Feeney said to Harvey.
"Yeah," Harvey softly assented. And how. Unable to return to his duties, he went on worker's comp, a much smaller share of an already modest salary. In effect, by getting shot he took a pay cut. Couldn't pay the rent, his college loans or help support his mother.
When we met him in December, more than three months after the shooting, he hadn't heard from the mayor, any of the city councilors, black ministers who make up the TenPoint Coalition or his union. And he had gotten no trauma counseling. He was hospitalized for an anxiety attack.
"It's honestly been a very traumatic experience," said Harvey's girlfriend, Sherry Atkins. Holding their son, Sherry watched along with Harvey's fellow street workers as City Council President Michael Ross gave welcome, if belated, acknowledgment to Harvey's plight.
"We need to stand up for people who are standing up for our city," Ross said.
In response to our story on Will Harvey earlier this month, his union, SEIU Local 888 , and its new president, Bruce Boccardy, stepped in. And so too did new City Councilor Felix Arroyo, who sponsored a resolution honoring William Harvey.
"We as a Council express our gratitude for the sacrifices you made for the young people of this city and everybody else," Arroyo said, once again to applause.
Kind words, they won't pay the bills. But his suddenly energized union got the city to agree to provide Harvey a grant of $4,000 to cover housing costs (he has current debts of $3,900), thereby making the resolution sweeter.
"I accept it on behalf of my family and all the street workers who risk their lives every day," Harvey said. "We came from the streets, we know the streets and we feel we have a duty to protect the streets from danger, to protect our neighborhoods."
In his inaugural speech to the Council, Felix Arroyo called on the Council to consider proper and fair compensation above worker's comp for any street worker shot or otherwise hurt in the future.
"I just hope we don't have to bring another Will Harvey into the chamber and give him a resolution and honor him in that way but then not support the man who's struggling right now just to survive," Arroyo said. "Frankly, folks, we have to do better by them when they are the victim of that very violence that we ask them to confront."
As the Council unanimously supported Arroyo's call for a hearing, tears welled up in William Harvey's eyes.
---
Want to know more about Harvey's case? David Boeri answers questions about the changes that have come about as a result of his reporting.
This program aired on January 28, 2010.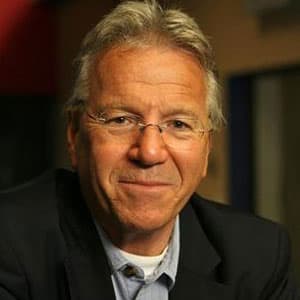 David Boeri Senior Reporter
Now retired, David Boeri was a senior reporter at WBUR.