Will The Team Approach Fix Health Care?
This article is more than 11 years old.
Dr. Gene Lindsey, president and CEO of Atrius Health, an alliance of medical groups, describes the potential of a new partnership aimed at lowering health care costs while improving quality:
We are at a "tipping point" in health care. As Don Berwick, MD, MPP, president and CEO of the Institute for Healthcare Improvement put it: "Almost for certain, the American health care system is on the threshold of a leap into a new era of integrated, coordinated care. Patients as individuals and society as a whole badly needs that leap to achieve better quality and lower total cost…that will require new, highly cooperative relationships between foresighted hospitals and progressive medical groups."
Atrius Health and Beth Israel Deaconess Medical Center have made the decision to move forward together to create this new type of organization based on a network of providers who share the responsibility for the cost and quality of patient care.
(See also, Sacha Pfeiffer's story today on "medical homes," on WBUR.)
Our goal is to demonstrate that by working together, the two organizations can fulfill Berwick's vision to provide the highest quality, best service and the lowest cost health care in the Commonwealth.
Here's how—and many of these principles have been outlined by the Massachusetts Health Care Quality and Cost Council and the Payment Reform Commission:
Give primary care physicians responsibility for coordinating patient care from the doctor's office to the hospital and everywhere in between; make sure physicians work as a team with nurses, technicians, and other allied health professionals; further enhance and integrate electronic medical records so a physician in his office can see the hospital records and vice versa; be transparent to reduce and prevent medical errors; improve efficiency by continuous process improvement as exemplified by the Lean methodology; empower patient involvement through advisory councils, secret shoppers, patient satisfaction surveys and other mechanisms; and reduce health disparities and ensure a diverse workforce.
Since the partnership started in late November, we are already seeing results. Physicians at Atrius Health can pull up electronic hospital records despite the fact that we have different IT systems. There is a three-way-collaboration among physicians from BIDMC, the Harvard Faculty Medical Practice (HFMP), and Atrius Health; and thus far, since we announced the new relationship in November, 103 patients have been referred to BIDMC for their hospital care.
We're convinced that together we are on the right track to achieve our vision that will benefit the health of our patients, the productivity and satisfaction of our physicians, and savings for the public.
This program aired on January 29, 2010. The audio for this program is not available.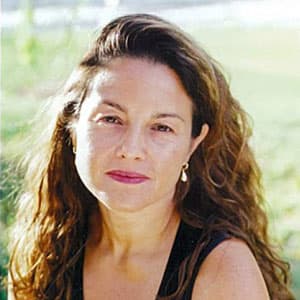 Rachel Zimmerman Health Reporter
Rachel Zimmerman previously reported on health and the intersection of health and business for Bostonomix.