After Latest Murder, Boston Shopkeepers, City Hall Work To Improve Safety
01:46
Play
This article is more than 10 years old.
At 10:30 a.m. Sunday, 71-year-old Geraldo Serrano was stocking shelves at Hermanos Unidos, a small grocery store on Dudley Street in Dorchester, when two men stormed in and demanded money. According to witnesses, Serrano refused and was subsequently shot and killed.
It was the second fatal shooting of a store clerk in Boston in three months, after Surendra Dangol was killed in a Jamaica Plain convenience store in December.
The brazen murders have prompted action at City Hall. Mayor Thomas M. Menino has called for more safety patrols and is offering store owner free assessments of how to be upgrade security. On Wednesday, the Boston City Council weighs whether to require all convenience store owners to install cameras.
On Tuesday evening, WBUR took to the Dudley Street area, just steps away from the makeshift memorial at the now-closed Hermanos Unidos to witness the patrols in action and to gauge the thoughts of neighboring business owners. Some shopkeepers said they have already taken additional safety steps, such as installing security cameras or buzzers at doors to monitor who comes and goes.
Sgt. Joseph Horton, supervisor of the Safe Streets Team in Roxbury
We're handing out brochures to the merchants in the area to keep them aware of steps they can take to avoid robberies and things to do that would identify people they're suspicious of.

We're advising them to keep windows visible so we can see from the outside in and also to monitor the inside, not keep a lot of cash on hand and to just be more aware the economy is bad, people are desperate right now and just be aware of what our surroundings are.
Julya Tran, owner of Spots Cleaners on Dudley St.
We're actually a door down from Hermanos Unidos where Geraldo was shot on Sunday. It's so sad. They've been here for many, many years. I know they don't make a bunch of money but it's a nice little convenience store for the community. But what had happened, I don't think I would open the door anymore.

I've noticed that less people are coming because of what happened. Even people who work for me are concerned and they should be. I'm concerned, that's why I"m here. I think they should have more police presence because it does help. You don't see much of that any more and when you do see it, they're mostly there to give tickets.
Alexandra Hildago, owner of Alexandra's Beauty Salon on Dudley St.
I've been here for 15 years. I've never had any problem with nobody, never any problem. The people here come in and they're afraid to go out because that happened Sunday morning, 10:30 in the morning.

Now I think we have to suggest the mayor or the police to come in and help out because it's really dangerous right now and we don't feel secure.
This program aired on February 24, 2010.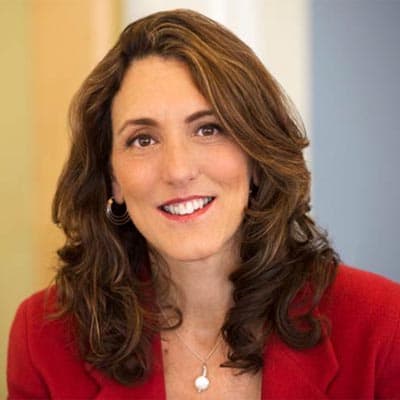 Deborah Becker Host/Reporter
Deborah Becker is a senior correspondent and host at WBUR. Her reporting focuses on mental health, criminal justice and education.