For Girls In Doc Wayne League, Basketball Is Winning Therapy
10:09
Play
This article is more than 10 years old.
Every Tuesday night during basketball season, Lou Bergholz puts on a funny hat — so that the kids will recognize him — and walks the sidelines of the armory in Concord. Bergholz is a curriculum consultant for the Doc Wayne Athletic League and his favorite part of his job is how normal it all seems.
"We've invited people to come," Bergholz says, "and I don't think you'd know this is anything other than really average high school basketball."
But there are differences. Some players can't dribble, while others shoot perfect lay-ups. Some have learning disabilities, others are serving sentences handed down by the juvenile justice system.
Sixty percent of the players are wards of the state, 80 percent are survivors of physical or sexual abuse, and all are in residential treatment with the goal of becoming healthy enough to do things that most teenagers take for granted: live at home, go to school, and play on a sports team.
"If you take even 30 seconds to think about what you think you might know about these kids, the whole landscape opens up because every single one of these kids has a story," Bergholz says. "And a story that will make you ill."
Round-Ball Therapy...
For one hour a week, these kids, who spend most of their days working through what they call their "stuff," are asked to just play basketball. But, make no mistake, playing in the Doc Wayne league is therapy — therapy delivered in just six to eight minutes of game time.
The league teaches players life skills through common sports sayings. A coach might remind his charges to "play to the whistle" when they are down 10 points with just a minute to play, with the hopes they will remember that phrase when they're having trouble with a quiz at school.
Combine that idea with exercise, and you have a formula that works. Or at least it works for Annika, a 14-year-old, heavily pierced, faux-hawk-wearing student of Concord's Walden Street School.
"Before I was kinda angry," Annika says. "But coming onto the court, it releases everything. It gives me an adrenaline rush and endorphins, I guess they're just everywhere."
Ask most of the kids in Doc Wayne why they participate, and they will tell you they just want to have fun. But Annika has something bigger in mind.
"Before I was kinda angry. But coming onto the court, it releases everything. It gives me an adrenaline rush and endorphins, I guess they're just everywhere."
-- Annika
"I think my main goal is to learn to leave everything else behind," Annika says. "We're supposed to keep our head in the game, not supposed to bring all our problems with us, so I guess it just teaches me to go with the flow."
...That Works
That is the kind of talk Susan Wayne likes to hear. She started the league in 2002 in honor of her late brother, a pediatric surgeon called "Doc." Today about 400 youths play basketball, soccer, softball, and flag football across different seasons.
"It's a beautiful thing to see," Wayne says. "A number of people who've I've invited will stand there sort-of crying. The kids aren't crying, they're having a great time. But we're standing there crying."
Last year, Wayne commissioned Wendy D'Andrea, a fellow at the Justice Resource Institute's Trauma Center, to study the league. Compared to their classmates, the results indicated that Doc Wayne participants showed significantly fewer internalizing symptoms, like depression and anxiety, fewer externalizing symptoms, like talking out in class and starting fights, and required fewer restraints.
D'Andrea says it is rare to find troubled-youth therapies that really work and are quantifiable with statistics.
The Score Matters Little
This season, the lowest scoring game was 4-2 after 40 minutes. Blowouts of 30-2 are relatively common. But the league's success isn't measured by numbers on the scoreboard.
Craig Babineau, the league's athletic administrator, points to one court where a Walden Warrior, a shorter brunette named Vanessa, is in constant motion.
Babineau says when he first came to the school, Vanessa was so fiery that she would immediately escalate to physical confrontation if someone taunted her on the basketball court.
"I say that a lot to people. I say it to myself. When I get upset I'm like, 'No, we have a game on Tuesday. I need to control myself.'"
-- Vanessa
Today, as 17-year-old Vanessa addresses her team at the end of the game, you would never know they'd lost.
"Girls, you make me so proud," Vanessa says. "You guys are amazing."
Vanessa reminds everyone to go to school and to "suck it up when you're about to flip out." Playing in the league is a privilege, Vanessa says, and she sees it as her job to make sure everyone makes it to their next game.
"I say that a lot to people," Vanessa says. "I say it to myself. When I get upset I'm like, 'No, we have a game on Tuesday. I need to control myself.' "
Maggie
Maggie is a 15-year-old who does not look much like a basketball player, but she is introduced as a Doc Wayne superstar. And that is exactly what she is — in every way that matters in this league.
After more than two years living at Germaine-Lawrence, a school that caters to girls battling behaviors from cutting to fire-setting, Maggie has been accepted to a group home. She credits Doc Wayne for much of her success.
"We are able to really express ourselves in an athletic way instead of being criticized," Maggie says. "Yeah, maybe some people don't have the most athletic ability, but they get better because the teammates that they have and the coaches and the referees all really size them up and say, 'You can do this if you put your heart to it.' "
Maggie says she was a couch potato when she first started playing, and now she is proud to call herself an athlete. Minutes after losing in the semifinals to the undefeated Cottage Hill Mustangs, Maggie is still grinning from ear to ear. Her coach, Betty, is still singing the team's praises.
"I think you guys ended this season awesome," the coach says. "You guys definitely played to the whistle, and you guys should be very proud of yourselves."
The Germaine-Lawrence Pumas ended their basketball season in fourth place. Maggie is in the process of moving into the group home.
For the rest of the girls in the Doc Wayne league, flag football season is right around the corner.
Click here for more information on the Doc Wayne Athletic League
This program aired on February 26, 2010.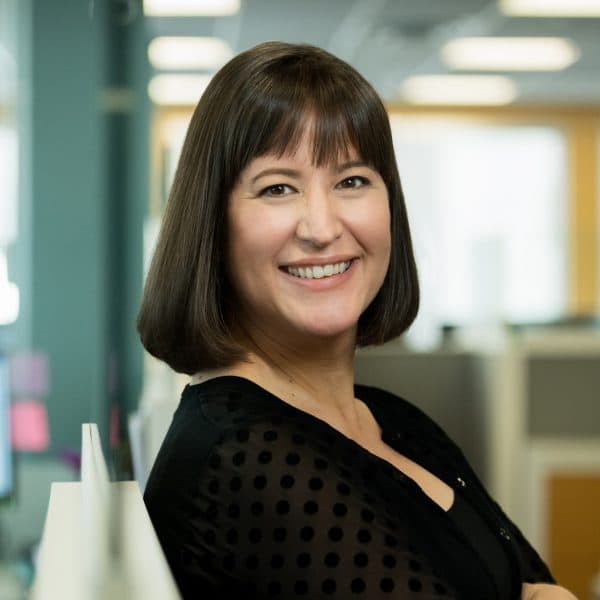 Karen Given Executive Producer/Interim Host, Only A Game
Karen is the executive producer for WBUR's Only A Game.