Littlefield: Finally, Soccer Has Major-League Problems
02:43
Play
This article is more than 11 years old.
Since it began 14 years ago, Major League Soccer has made progress.
Soccer specific stadia are the rule, rather than the exception, now, and according to veteran soccer writer Grant Wahl, the stadium that the New York team will occupy this spring is "the most advanced, state of the art soccer stadium in the Western Hemisphere." This season will also see a new team in Philadelphia.
On the other coast, last season the expansion Seattle Sounders drew an average of almost 31,000 fans per game.
And in a weird interpretation of the league's failure to reach a new basic agreement with the players, MLS Commissioner Don Garber has characterized that potential train wreck as more evidence that MLS has arrived. "These are big league problems," he said this week. "Years ago we had nothing to fight about, so we didn't have labor issues."
Negotiations during the second extension of the five-year basic agreement that expired at the end of January failed to produce a new agreement, meaning that although the 16 MLS teams are training for Opening Day on March 25, the players could opt to strike at any time.
They are looking for a higher minimum wage — no surprise, since some of them make less than $30,000 a season — and an end to the system of indentured servitude that allows the league to prevent them from playing for another MLS team when their contracts run out.
To suggest that those concessions would endanger the finances of the league — even given how fragile MLS has sometimes appeared to be — seems disingenuous. MLS has always operated under a salary cap, which should serve to give the commissioner and owners all the control they need without nickel-and-diming the rookies and artificially restricting player movement within the league.
This leads to the suspicion that the league and the players have failed to negotiate a new agreement not because the players' requests are unreasonable, but because the commissioner wants to let them know that he and the owners will continue to unilaterally dictate the terms under which pro soccer will operate in this country.
That stubborn determination could push the players to strike. While basketball fans consumed with March Madness and baseball fans looking forward to their own Opening Day might not regret that development or even notice it, fans of soccer would, and some number of them would shrug and turn away from MLS, which is desertion the still-developing league cannot comfortably afford.
This program aired on March 4, 2010.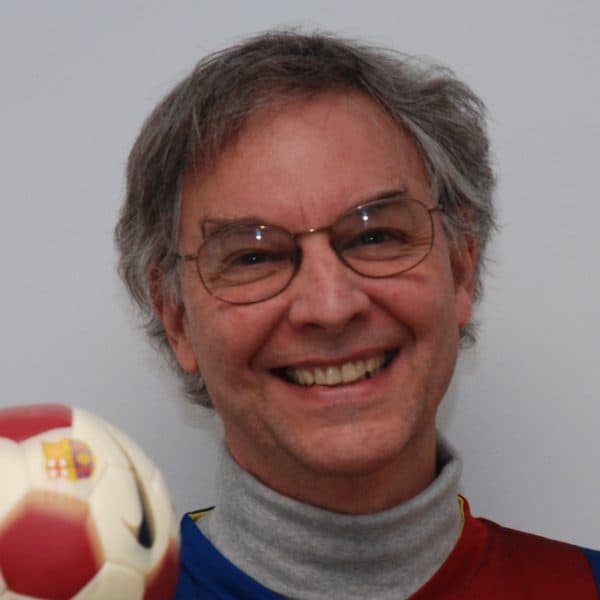 Bill Littlefield Host, Only A Game
Bill Littlefield was the host of Only A Game from 1993 until 2018.