Limited By Fiscal Year Options, State Faces Potential $295M Budget Shortfall
This article is more than 11 years old.
With just over three months to go in Massachusetts' current fiscal year, there are new warnings from the Patrick administration of a potential budget shortfall of up to $295 million.
The shortfall could mean another round of budget cuts for the state.
An unexpected demand on state services — including greater need for homeless shelters and increased spending on the MassHealth coverage program for low-income residents — accounts for the projected budget gap, which is expected to range from $195 million to $295 million.
Administration and Finance Secretary Jay Gonzalez says corporate tax revenue collections have also been less than expected through mid-March.
Speaking late Thursday, Gonzalez said the state is still reviewing the budget shortfall and that it is too early to say what solutions the administration will propose.
Given the relatively short time frame before the fiscal year ends in June, Gonzalez concedes that the state's options for dealing with the budget gap are limited.
"As we have less time left in the fiscal year, there's obviously less spending left in the fiscal year and it makes it harder to address budget shortfalls through budget cuts," Gonzalez said. "So it makes budget cuts less of an option."
Michael Widmer, president of the Massachusetts Taxpayers Foundation, said any cuts would be magnified in an already dire financial situation.
Remaining options could include dipping into the state's severely depleted stabilization fund.

The Associated Press contributed to this report.
This program aired on March 19, 2010. The audio for this program is not available.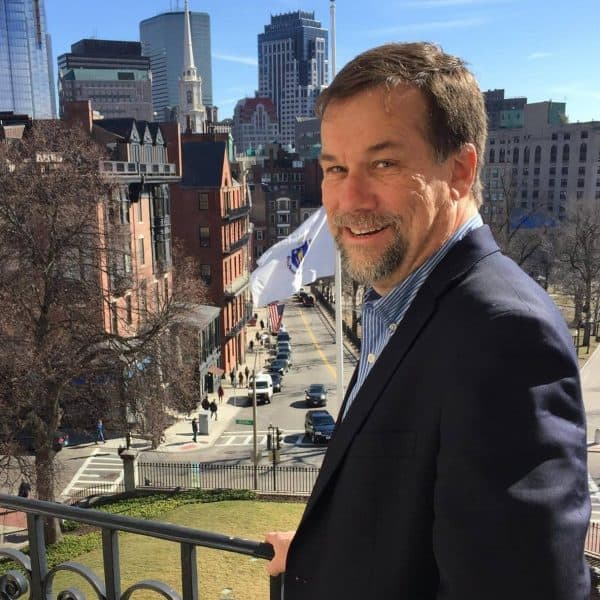 Steve Brown Senior Reporter/Anchor
Steve Brown is a veteran broadcast journalist who serves as WBUR's senior State House reporter.