The Oldest Subway System Gets Young Blood
02:20
Play
This article is more than 11 years old.
Go to Boylston Station, on the Green Line, and you can feel the arthritis in the old bones of the MBTA. The rails and cars groan and squeal like stuck pigs as they bleed deficits. One hundred and sixty million last year. Raising the question: Who'd want to run it anyway?
"I think being the general manager of the MBTA is the toughest job in government," said Paul Regan, executive director of the MBTA Advisory Board.
"You got to move 1.2 million people a day on a system that large parts of it were built a hundred years ago," he explained. "It's just a tough, tough job in a tough, tough economic time."
In contrast to the nation's oldest subway system, the newly appointed motor man for the MBTA is an energetic and youthful 36-year-old.
Gov. Deval Patrick has tapped Richard Davey as the new Rail and Transit administrator, and he's nominated Davey to be the new general manager of the MBTA. The MassDOT board votes on his nomination Thursday.
For the last two years, Davey has run Massachusetts Bay Commuter Railroad, the private company that operates and maintains the commuter rail for the MBTA. He has earned the reputation as someone who makes the trains run on time from suburbia to Boston and back.
"He has a great reputation from the MBCR, where he first as an assistant then as general manager ran the system on a daily basis," Regan said.
Regan said Davey improved service and performance on the commuter rail within months of taking charge — working with one of the toughest contracts in the country. It penalized his company for every late running train, broken air conditioner or dirty station.
"I think being the general manager of the MBTA is the toughest job in government."
-- Paul Regan, MBTA Advisory Board
Ninety percent of those commuter trains ran on time last year.
"You're only as good as your last rush hour," Davey said. No-nonsense, fast talking and white shirted, he speaks in crisp aphorisms.
"If you are the person on that one delayed train or bus, you don't care if the other 99 are on time because you were on the one that was delayed," he said. "So perfection is always what you're shooting for — it is difficult to achieve but it's always the prize that you're seeking."
Put Davey down as a committed T rider. He said he has a 13-year-old car with only 50,000 miles on it. He enters the state level after last year's traffic jam of top transportation officials exiting or pushed out of their positions — four in all; three in four months. His bullet points are clear. His aim is steady.
"Safety is absolutely my No. 1 priority," he said. "I'm passionate about safety and that's going to be a key for us."
He reiterates performance and reliability. And as for the notoriety of a cultural "old guard" at the MBTA, Davey is firm and diplomatic. "From time to time you hear: We do that because we've always done that," he said. "It may be the right ultimate answer, but questioning the premise is important."
And so the man who made the commuter trains run on time for 140,000 commuters now takes on the job of making buses, trains, subways and boats on time for more than a million people a day.
Regan, of the T's advisory board, said he has to do all that while trying to get the creaks out of the system, as well. "And good luck to him," Regan said. "He has a big challenge ahead of him."
This program aired on March 24, 2010.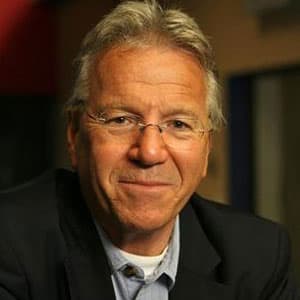 David Boeri Senior Reporter
Now retired, David Boeri was a senior reporter at WBUR.