Gawande: Lower Costs Through Local Efforts
This article is more than 11 years old.
Boston surgeon Atul Gawande, writing in The New Yorker this week, makes the point that national health reform will succeed or fail based on whether local governments, physicians and hospitals can actually lower the cost of health care while providing quality medical services.
In his piece, "Now What?" Gawande offers an example at Children's Hospital Boston, where doctors have reassessed the treatment of children with asthma, to illustrate why this is such a complex and difficult undertaking:
Recently, clinicians at Children's Hospital Boston adopted a more systematic approach for managing inner-city children who suffer severe asthma attacks, by introducing a bundle of preventive measures. Insurance would cover just one: prescribing an inhaler. The hospital agreed to pay for the rest, which included nurses who would visit parents after discharge and make sure that they had their child's medicine, knew how to administer it, and had a follow-up appointment with a pediatrician; home inspections for mold and pests; and vacuum cleaners for families without one (which is cheaper than medication). After a year, the hospital readmission rate for these patients dropped by more than eighty per cent, and costs plunged. But an empty hospital bed is a revenue loss, and asthma is Children's Hospital's leading source of admissions. Under the current system, this sensible program could threaten to bankrupt it. So far, neither the government nor the insurance companies have figured out a solution.
Indeed, Gawande notes, the jury is still out on whether reform — largely carried out by local communities — can transform the entire nation in the way that Medicare did decades ago. He writes:
The most interesting, under-discussed, and potentially revolutionary aspect of the law is that it doesn't pretend to have the answers. Instead, through a new Center for Medicare and Medicaid Innovation, it offers to free communities and local health systems from existing payment rules, and let them experiment with ways to deliver better care at lower costs. In large part, it entrusts the task of devising cost-saving health-care innovation to communities like Boise and Boston and Buffalo, rather than to the drug and device companies and the public and private insurers that have failed to do so. This is the way costs will come down—or not.

That's the one truly scary thing about health reform: far from being a government takeover, it counts on local communities and clinicians for success. We are the ones to determine whether costs are controlled and health care improves—which is to say, whether reform survives and resistance is defeated. The voting is over, and the country has many other issues that clamor for attention. But, as L.B.J. would have recognized, the battle for health-care reform has only begun.
This program aired on March 31, 2010. The audio for this program is not available.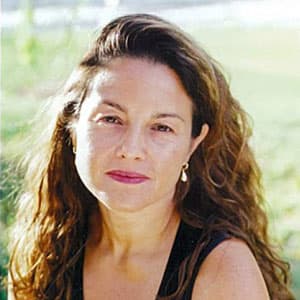 Rachel Zimmerman Health Reporter
Rachel Zimmerman previously reported on health and the intersection of health and business for Bostonomix.