Legislature Leaders Rule Out Property Tax Changes
This article is more than 10 years old.
As Massachusetts House lawmakers get set to take up the state budget for the upcoming fiscal year, a spokesman for Speaker Robert DeLeo says members will back away from a provision floated last week that some say will chip away at Proposition 2 1/2.
Critics claim the proposal could raise property taxes by up to $500 million. The speaker has opposed any weakening of Proposition 2 1/2, the state law that limits property tax increases.
Senate President Therese Murray also said Monday that the FY2011 Senate budget will not include any changes to weaken Proposition 2 1/2. "None whatsoever," Murray said.
Taxes and state finances are also topics that are dominating the governor's race, as Republican candidate Charles Baker stood on the State House steps Monday to say he wants to roll sales and income taxes back to 5 percent and eliminate up to 5,000 jobs in state government.
"We have 120 state agencies, lots of overlapping authority, tons of bureaucracy," Baker said. "We should be coming up with a much simpler way to do business in Massachusetts than the way we do now."
Baker estimates rolling back the sales and income taxes would mean the state would take in $1.4 billion less in revenues — which would be made up through the job cuts.
State House News Service contributed reporting.
This program aired on April 26, 2010. The audio for this program is not available.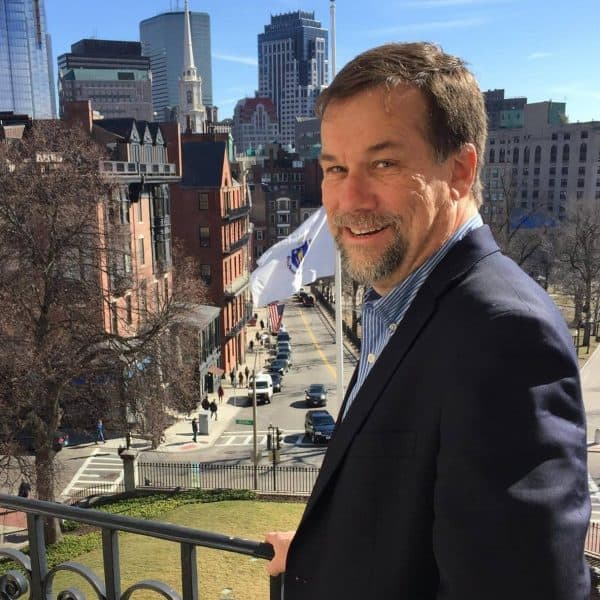 Steve Brown Senior Reporter/Anchor
Steve Brown is a veteran broadcast journalist who serves as WBUR's senior State House reporter.