Debrief: Stakes High Ahead Of Decision 10 Years In The Making
01:41
Play
This article is more than 9 years old.
U.S. Interior Secretary Ken Salazar will announce Wednesday at noon in Boston whether he's approving the controversial offshore energy project, Cape Wind. Secretary Salazar is going to make the announcement in the State House press room of Gov. Deval Patrick, who's also expected to be there.
WBUR's Curt Nickisch spoke with WBUR's Bob Oakes about the announcement.
---
What does the State House location of this announcement tell us?
We don't know what he's going to say, but Gov. Deval Patrick is a supporter of Cape Wind and an early supporter of Barack Obama as President, who's now Ken Salazar's boss. It would be odd to choose Patrick's doorstep as the place to announce Cape Wind is not going forward. I could be completely wrong, but I suspect the location and company is something supporters are initially pleased with. I asked some Wednesday morning, but they remain tight-lipped. I got a no comment.
This has been an incredibly long process, almost 10 years, with many steps along the way. The Environmental Impact Statement was just one of those big steps. But this is basically final approval. What does this decision for both sides?
Well for both it would be fairly devastating. For supporters, if the ruling goes against them, they don't have a lot of legal recourse. This was their big chance. They have an presidential administration that is generally in favor of clean energy projects, that may be eager to show it's moving forward on that front. So if Secretary Salazar decides offshore wind farms in the U.S. are not going to start at this location in Nantucket Sound, it's a huge reset. They would almost have to start the whole process over for a new location.
And for opponents?
Also a pretty dramatic loss, but in a different way. Opponents can appeal; they do have legal recourse. The Gayhead Aquinnah Tribe on Martha's Vineyard has already said it would sue. The Mashpee Wompanoag on the Cape also say this would interfere with their traditions. And there may be other legal challenges. So it's really going to depend on how well Salazar and the administration have bulletproofed this process, that they've really come to the right decision.
But I think the big loss for opponents if this decision goes through is really the popular loss. I've spent time on the Cape, you talk to a lot of people down there who are against it, they don't want it in their backyard. But they also say, "We've been fighting about it for 10 years, it's time to make a decision."
This program aired on April 28, 2010.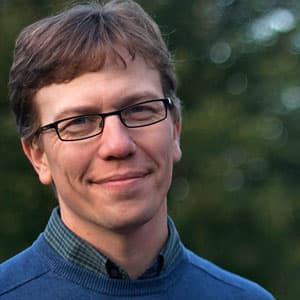 Curt Nickisch Business & Technology Reporter
Curt Nickisch was formerly WBUR's business and technology reporter.