Beth Israel Deaconess CEO Fined $50K For Improper 'Personal Relationship'
This article is more than 9 years old.
The chief executive of Beth Israel Deaconess Medical Center has been fined $50,000 by the hospital for an improper "personal relationship" with a former female employee.
CEO Paul Levy made a "serious lapse of judgment" and "has not lived up to the standards" of the hospital by engaging in the relationship, according to a statement (PDF) issued this afternoon by the chairman of Beth Israel's Board of Directors, Stephen Kay.
The incident will also be taken into account when Levy's compensation package is reviewed next fiscal year, according to the statement.
In his own accompanying statement (PDF), Levy acknowledged that he "made an error in judgment" and said that "the Board has acted appropriately" in taking disciplinary action. "I will always feel sorry for any discredit I brought upon" the hospital, he added.
Neither Levy, hospital officials nor board members would immediately comment.
Levy's total compensation was just over $1 million in 2007, which is the most recent year for which the hospital's financials are publicly available.
This program aired on May 3, 2010. The audio for this program is not available.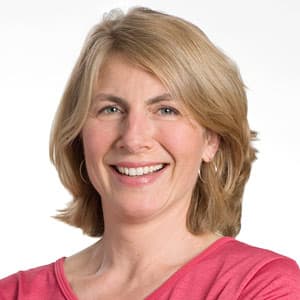 Sacha Pfeiffer Host, All Things Considered
Sacha Pfeiffer was formerly the host of WBUR's All Things Considered.