Insurance Coverage Alone Won't Make Us Healthy
This article is more than 11 years old.
J.J. Bartlett, President of the Fishing Partnership Health Plan, a non-profit organization that provides access to health care coverage for fishing families, says that communities must use the momentum from health insurance reform to promote actual health:
I have devoted my career to promoting health in the deadliest industry. I discovered early that fishermen are experts at handling adversity. When a rogue wave hits and they are taking on water, each crewmember takes responsibility for his safety and the safety of his shipmates. They stop the flooding and they find a way home.
Yesterday I participated in a meeting in Washington, D.C. with 75 senior executives from innovative Massachusetts companies. The Progressive Business Leaders Network sponsored the forum to exchange ideas about inventing a more sustainable economy. All afternoon, panelists from business, congress, and the administration lamented our recent "lost decade". Even when productivity increased, middle class income was stagnant. Growth was unsustainable because it was based on accounting tricks that encouraged borrowing to drive expansion. As a country, we made poor decisions and we are paying for our misjudgments. If we are going to right this ship, we must react like fishermen.
Innovation economists report that our nation's potential is tied to our ability to find new solutions to great challenges. We need a healthy workforce to translate these advances into jobs and growth. Fishermen and other independent contractors know the importance of their health. If they are too sick to work, they do not get paid. Similarly, small businesses can grind to a halt when workers are absent or less productive due to illness.
The forum's health care panelists agreed that the new national legislation is largely insurance reform. Access to coverage is a requisite component of health promotion. National reform is an important step toward insuring our health and safety, but we have not yet stopped the flooding. Health care costs are rising because the system is flawed. Once again, Massachusetts is leading the nation by pursuing payment reform. We can look forward to a time when health care providers are paid for the quality of their work and the satisfaction of their patients, and not the sheer volume of their output.
Still, even this progress will be insufficient. We have an obesity epidemic and our children may be the first generation who will die younger than their parents, according to several frightening studies. Health and wellness are national imperatives. U.S. productivity will suffer and our national debt will continue to rise along with our medical costs if we do not commit to a culture of positive health.
We need all hands on deck. The New England Healthcare Institute recently sponsored a forum on Employee Health Promotion to bring key Massachusetts stakeholders together to speed the adoption of the best health and wellness practices. It was clear that programs at large companies alone, no matter how innovative, will not be enough. We need health and wellness programs that reach contract workers and small businesses, too. We need to stretch beyond the work place, and support public health interventions in our schools and neighborhoods. We need to ensure that we all have access to fresh foods. Each of us must take personal responsibility for establishing a culture of positive health in our own lives, our workplaces, and our communities.
Most importantly, we must start today! Eat an apple. Take the stairs. Have dinner as a family. Join Act FRESH. Maybe even support fishermen by buying fresh, local fish.If we all do our part, the new economy will be there for us. Sitting with cutting edge executives it was clear that we are in the midst of an innovation revolution. Our technology, biotech, and healthcare companies will drive sustainable growth. Congressman Markey predicted that investments in clean energy alone will bring Massachusetts 200,000 new jobs, while reducing the costs of manufacturing to allow us to compete globally.
If we continue to take care of ourselves and each other and if we support new solutions to our difficult problems, the storm will pass. The sun will rise. The nets will be full again.
This program aired on May 12, 2010. The audio for this program is not available.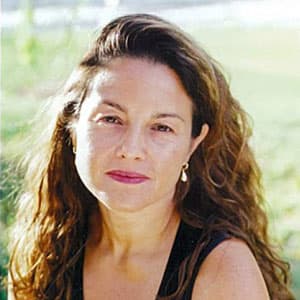 Rachel Zimmerman Health Reporter
Rachel Zimmerman previously reported on health and the intersection of health and business for Bostonomix.