The Night And Day Of Rome's Sports
This article is more than 10 years old.
It had been a tennis day.
In the sunshine of Rome's Foro Italico — as good a place to wander and watch tennis as I know — I'd seen Serena Williams overtake Andrea Petkovic, and sister Venus outlast Shahar Peer, and Jelena Jankovic overwhelm the statuesque Yanina Wickmayer.
Each of those winners would subsequently lose, but on that day each played well enough to suggest the promise of more winning before they'd move on to play in Madrid, Paris and London — though not for me.
I'd watched the matches in the company of Mr. Tennis himself, Bud Collins, who is regarded in the Italian tennis community as a demigod. The drivers of golf carts and courtesy cars, the purveyors of zucchini fritas and veal scallopini, and uniformed gentlemen controlling access to the palaces housing the masterpieces of Caravaggio and DaVinci all compete for the honor of serving Collins and those in his company.
And so it was a comfortable afternoon.
Then came the night, and the taxi ride back into the center of Rome, sans Collins, the protector. It would have been hair-raising under any circumstances because taxi drivers in Rome know no fear and operate at only one speed: out of control. But on this night, the tennis at Foro Italico was followed by soccer at Stadio Olympico, where AS Roma was hosting the hated Inter Milan, which was leading 1-0 in a game that would decide the Coppa Italia.
Our driver, like every Roman who wasn't in the stadium, was listening to the game.
"Roma kaput," he said when 10 minutes remained.
We swept around a blind corner, veered onto the wrong side of a road too narrow to really have two sides, and scattered startled bicyclists against the walls of dark buildings.
I didn't know whether to root for Rome to score or just hope that nothing dramatic would happen while we were still in the car.
"Roma kaput," the driver said again, and his tone suggested that he might be about to drive his car into a marble column and die in glorious flames — never mind the fare.
Needless to say, I survived to tell the tale — or three tales, I guess: The tale of fine tennis under the Italian sun and soccer's passionate following in Rome and then the tale of the racing — the scary racing with no rules.
This program aired on May 12, 2010. The audio for this program is not available.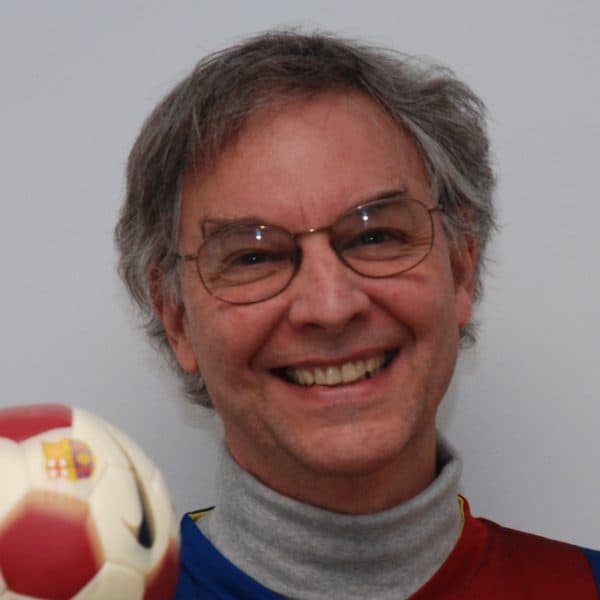 Bill Littlefield Host, Only A Game
Bill Littlefield was the host of Only A Game from 1993 until 2018.