Mass. Health Officials Want More Graphic Tobacco Warnings
This article is more than 10 years old.
Massachusetts health officials want to toughen up the state's anti-smoking efforts by requiring stores where cigarettes and other tobacco products are sold to use flashier and more graphic warnings.
Pictures of blackened lungs, diseased hearts and even decayed teeth would have to be posted within two feet of tobacco displays if the proposal wins state health department approval. Those pictures would be accompanied by signs listing resources for smokers who want to kick the habit.
"This is one piece of a very broad strategy to try to encourage smokers to quit and young people not to start smoking or using other tobacco products," said Lois Keithly, who directs the Tobacco Cessation and Prevention Program at the state Department of Public Health.
If the proposal is approved, Massachusetts would become the first state to require these types of graphic medical warnings at retail outlets that sell tobacco. Stores found in violation would face fines of $100 to $300.
Modeled after a similar program in New York City, the campaign would be funded by $316,000 of federal stimulus money, so the signs would be supplied at no cost to store owners.
"If we can do anything to improve the health of people in the commonwealth, and if we can do anything to bring down the health care costs that are jeopardizing small businesses, it would be to encourage smoking cessation," Keithly added.
A vote on the proposal is expected as early as August.
This program aired on May 12, 2010. The audio for this program is not available.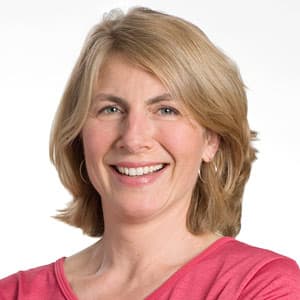 Sacha Pfeiffer Host, All Things Considered
Sacha Pfeiffer was formerly the host of WBUR's All Things Considered.