Some Massachusetts Hospitals Sitting On Billions In Cash Reserves, Report Finds
This article is more than 11 years old.
Despite a national economic downturn, some Massachusetts hospitals appear to be flush with cash, sitting on billions in reserve funds, according to a new report released Monday by the State Division of Health Care Finance and Policy. (A second report found that the vast majority of acute care hospitals in the state made more money in 2009 than in 2008.)
The the first report, a detailed "Study of the Reserves and Surpluses of Hospitals in Massachusetts," examines finances through September 2008, and some hospitals say since then, they've lost millions. Still, according to reporter Kay Lazar in today's Boston Globe, while some institutions are flush with cash, hospitals that serve the poor appear to be struggling:
The report on hospital systems' reserves shows that, in total, they amassed $17.2 billion in total net assets as of September 2008, the most recent data available. Roughly a third of that, $5.7 billion, was concentrated in the Partners HealthCare system, which includes Boston teaching giants Brigham and Women's and Massachusetts General hospitals.

Partners spokesman Rich Copp said that since the time period reflected in the report, the hospital system has lost "hundreds of millions'' of dollars.

"Having sufficient assets allows us to sustain our mission of patient care, teaching, research, and service to the community during economic downturns like the one we just experienced,'' Copp said.

Tom Traylor, vice president of government operations at Boston Medical Center, said his institution also has weathered significant financial losses since 2008, largely due to substantially smaller reimbursements from the state for caring for poor patients. He said the hospital system lost $72 million in the 2009 fiscal year and is projected to lose $144 million in the fiscal year that ends in September.

The report showed that in 2008, the hospital had $1.3 billion in total net assets. That figure includes the reserves the provider carried in its health insurance plan, BMC HealthNet, which covers Medicaid patients, Traylor said.

The report indicates that other large institutions that serve a disproportionate share of low-income patients aren't doing nearly as well. For instance, Cambridge Health Alliance had just $222 million in reserves in 2008.
The reports comes as state lawmakers are poised to vote on a bill that would require some hospitals to contribute one-time funds to help defray health insurance costs for small businesses.
This program aired on May 18, 2010. The audio for this program is not available.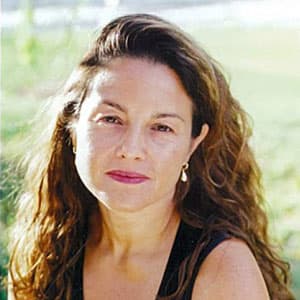 Rachel Zimmerman Health Reporter
Rachel Zimmerman previously reported on health and the intersection of health and business for Bostonomix.