What Is An ACO And How Can It Help?
This article is more than 11 years old.
Francis J. Crosson, M.D., senior fellow with the Kaiser Permanente Institute for Health Policy, senior health policy advisor in The Permanente Medical Group, and chair of the Council of Accountable Physician Practices, explains how "accountable care organizations" can provide better, and more affordable, health care:
Now that health insurance reforms have been voted in, attention is quickly turning to measures to improve the quality of care and bend the ever-escalating cost curve. Many health policy experts believe that developing a more efficient, less fragmented primary-care-based delivery system is part of the solution. In fact, the recently passed reform legislation offers that "Accountable Care Organizations" (ACOs) may well be a key to containing the rising cost of health care while achieving improved quality.
But what is an ACO? What should such a delivery system look like? We at the Council of Accountable Physician Practices (CAPP), a subsidiary of the American Medical Group Foundation, have long believed that large multispecialty medical groups and organized health care delivery systems hold the promise of accountability for cost and quality in health care and are well-positioned to be designated ACOs. A study published in last month's Health Affairs, conducted by researchers at Dartmouth, provides compelling evidence supporting this idea.
"Higher Health Care Quality and Bigger Savings Found at Large Multispecialty Medical Groups" by William B. Weeks, Daniel J. Gottlieb, et al, compared the costs and quality of care provided to Medicare beneficiaries in 22 health care markets by physicians who did and did not work within the large multispecialty group practices affiliated with CAPP. After adjustment for patient factors, in most markets CAPP group physicians provided higher quality care at a 3.6% ($272 per patient) lower annual cost. The study states that even though a 3.6% cost savings is relatively small, if all physicians could perform at this level, Medicare would save about $15 billion a year or "$150 billion over ten years — enough to make a substantial contribution to the $900 billion estimated cost of the administration's health care reform plan."
While the researchers did not explain why those medical groups in the study were able to perform better than other providers in their markets, we here at CAPP have some insights. CAPP organizations –which range from larger multispecialty groups to fully integrated health systems—share some common factors, among them:
--Physician leadership
--A philosophy of patient-centered care
--A culture of accountability and group responsibility for quality outcomes and for cost
--An infrastructure that supports primary care and care teams
--The ability to coordinate care across specialties and health care facilities
--The use of advanced health information technology to support care coordination and patient flow (care management, disease registries, after-hours care, specialty referrals, hospital admits, etc.) and to facilitate good communication and information exchange between care providers
--The use of enabling tools to assist physicians in making good care decisions
--Aligned incentives between the payers (health plans, employers and government) and providers of care
What the study also did not point out is that these larger multispecialty groups and integrated delivery systems are not the norm across America. Instead, small practice, single-specialty groups, solo practitioners, and stand-alone hospitals predominate, creating the expensive fragmented system of care built around economic goals and not around patient needs.
As the study researchers concluded: "[t]o further explore their potential, it would be wise to enable both fully integrated and networked health care systems to participate in early programs to implement Accountable Care Organizations and continually evaluate and adapt the models as experience is gained."
Indeed—why reinvent the wheel?
This program aired on June 1, 2010. The audio for this program is not available.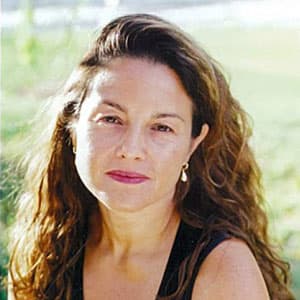 Rachel Zimmerman Health Reporter
Rachel Zimmerman previously reported on health and the intersection of health and business for Bostonomix.