Better Health For Women After Reform
This article is more than 11 years old.
Dr. Paula Johnson, Chief, Division of Women's Health, and Executive Director of The Connors Center for Women's Health and Gender Biology, Brigham and Women's Hospital, writes that with the passage of health care reform, both coverage and access to medical services have improved for women:
For the first time since health reform was implemented in Massachusetts, its impact on women has been examined, and the news is mostly good. According to two reports released yesterday, from the Connors Center for Women's Health and Gender Biology at Brigham and Women's Hospital and the Blue Cross Blue Shield of Massachusetts Foundation, health insurance coverage has improved for women of all demographic and socioeconomic groups. Among those who remain uninsured, many appear to be eligible for subsidized coverage through MassHealth or Commonwealth Care, indicating a need for additional and targeted outreach programs. Access to care has also improved, although some women remain at risk of gaps in access to specific services, including Hispanic women, younger women, and immigrants.
These findings were the subject of an event Wednesday co-sponsored by the Massachusetts Health Policy Forum, featuring leading state officials and researchers, and national experts on women's health policy. Among the key topics was affordability of premiums and out-of-pocket costs among women, who are more economically vulnerable as a result of having lower overall incomes and higher use of medical services across the lifespan. Challenges with affordability are reflected in new measures showing no significant change in the burden of out-of-pocket health care costs, in problems paying medical bills, or in medical debt among women in the state. However, there was a significant drop in the share of women reporting that they did not get needed care because of costs. Women with moderate incomes who do not receive subsidized coverage, and near-elderly women who are subject to age rating, are among the most vulnerable. Nancy Turnbull of Harvard School of Public Health suggested that women should be leading the charge to reduce high health costs in the state.
Women's health advocates across the nation are looking for lessons in Massachusetts' experience. Massachusetts began implementing health reform from a very different, much better, platform than most states, and this is true from a women's health perspective as well. For example, the state required most insurers to cover a wide range of essential women's health services even before health reform was enacted, including maternity care, minimum maternity stay, contraceptive services, mammograms, cytologic screening, mental health care, home health services, and infertility care. Massachusetts also has protections in its insurance laws that many states do not have, including prohibiting gender to be used as a basis for rating for health insurance (gender rating will soon be largely eliminated across the country by the new federal health reform law).
In addition, changes in coverage and access are logistically challenging for many women, who are more likely to transition frequently through multiple sources of insurance coverage and typically serve as managers of family health. Coverage expansions may also exacerbate existing shortages in primary care; as women use more primary care throughout their lives and comprise the greater share of new primary care trainees, this is a critically important women's health concern in Massachusetts and nationally. Last, stratifying data by sex and gathering data that may be particularly important to the health of women is crucial to understand health reform's impact on women.
The women's health lens in critically important in evaluating the success of health reform. Massachusetts has provided a roadmap for national efforts to expand coverage and improve access to care. With the release of two new reports, the state has taken the first steps to acknowledge and prioritize women's health as an integral element of health reform.
This program aired on June 4, 2010. The audio for this program is not available.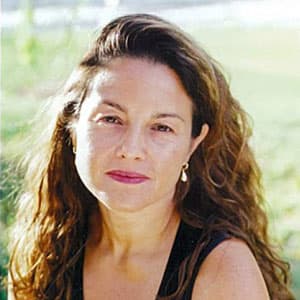 Rachel Zimmerman Health Reporter
Rachel Zimmerman previously reported on health and the intersection of health and business for Bostonomix.