This article is more than 11 years old.
Barbra Rabson, Executive Director, Massachusetts Health Quality Partners, writes about the importance of a new survey that offers the first comprehensive look at patients' primary care experiences in post-health reform Massachusetts:
As health reform in Massachusetts continues to transform our health care system, it is vitally important to understand how patients are experiencing their care during this time of great change. A report released today by Massachusetts Health Quality Partners (MHQP) provides the first comprehensive assessment of how patients rate their experiences with primary care since the state's groundbreaking health reform law was implemented.
Among its findings:
--When asked if their primary care physician seemed to know their medical history and to know them as a person, both adults and the parents of pediatric patients reported improvements compared with 2007; but 30 percent of adult patients and 25 percent of parents say their primary care physicians do not always know important medical history information.
--The survey found that about 30 percent of adult and pediatric patients did not always receive follow-up reports on test results from their doctor's office, unchanged from 2007.
--About 40 percent of adult patients and 35 percent of parents of pediatric patients reported that their physician did not always seem well-informed about the care they received from specialists to whom they had been referred. Pediatric results were slightly better than two years ago, while adult ratings were unchanged.
The elements of care targeted by MHQP's report are central to providing care that is patient-centered, which the Institute of Medicine identified as one of six essential ingredients for health care quality almost a decade ago. Researchers agree that patient-centered care can improve the health status of patients and reduce unneeded and wanted services. Don Berwick and his colleagues at the Institute for Healthcare Improvement (IHI) have written that, for care to be truly patient-centered, it must, at a minimum:
• reliably meet patients' needs and preferences,
• involve patients and families as integral members of the care team in making clinical decisions, and
• enable respectful, coordinated and efficient transitions among different providers and health care settings.
So, if patient-centered care is one of the key goals in reforming health care, how can we know if this standard is being met? I can think of no better way than to ask patients.
Last fall, nearly 80,000 commercially insured Massachusetts residents responded to a detailed survey about their experiences with adult and pediatric primary care.
Massachusetts Health Quality Partners (MHQP) has been conducting this biennial Patient Experience Survey since 2005, when it was the only one of its kind in the nation. It is much more than a patient satisfaction survey; we ask patients to assess their own experiences with multiple aspects of care, such as doctor-patient communication, including listening and giving clear instructions; timely access to care; knowledge of the patient's medical history and values and beliefs; and coordination between primary care doctors and specialists. In other words, it gets at many aspects of patient-centered care.
The results of MHQP's latest patient experience survey, released today, are of special interest because the survey was conducted about two years into the implementation of Massachusetts health reform and allows us to compare many of the responses with pre-reform data. Statewide, we found that commercially insured patients' ratings of their experiences with primary care improved along several dimensions of the doctor-patient relationship such as communication and knowledge of patient, compared to prior MHQP survey results. Similar improvement trends, however, were absent in reports of organizational features of care such as access. On the positive side, the data largely dispel fears that adding hundreds of thousands of newly insured patients to primary care physician practices as a result of the Massachusetts reform law would adversely affect doctor-patient relationships. At the same time, there is a need for continued improvement in a number of aspects of care that patients should expect to experience in all of their interactions with their doctor or doctor's office in order to ensure optimal quality. (The full results of the patient experience survey are summarized on our website where visitors can compare almost 500 adult and pediatric primary care practices statewide.)
MHQP's patient experience survey is developed through a collaborative process that includes its member health plans and Physician Council, which is made up of medical directors from a diverse group of physician organizations. Each of the physician offices whose patients participate is provided with detailed information on its own scores, which they can use to identify opportunities for systematic improvements. What we hear from many primary care groups is that the MHQP measures are well-aligned with their efforts to become more patient-centered and are a valuable tool for charting their progress.
The changes taking place in health care in Massachusetts and nationally are going to be complex and challenging for many years to come. If the doctor-patient relationship suffers as a result, the chances of success will be far more remote. By continuing to develop and report accurate, reliable, and trusted information on the patient experience, we can build an early warning system that will help keep us on track towards a more effective, efficient and patient-centered health care system.
This program aired on June 24, 2010. The audio for this program is not available.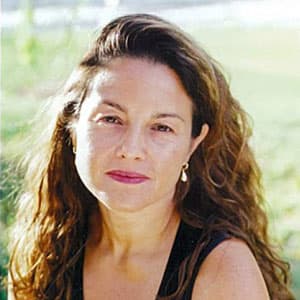 Rachel Zimmerman Health Reporter
Rachel Zimmerman previously reported on health and the intersection of health and business for Bostonomix.