Senate Stalemate On Jobs Bill Could Have Long Shadow
05:22
Play
This article is more than 10 years old.
A filibuster by Senate Republicans has stymied a proposal to extend emergency jobless benefits through November, and one Massachusetts educator says the delay will also adversely affect the state's economy and may increase the state's unemployment rate.
"You are going to have families who are going to have virtually no income and thus they have no spending," said Barry Bluestone, dean of the School of Social Sciences, Urban Affairs and Public Policy at Northeastern University, in an interview Tuesday. "That means that they stop spending and other people start losing their jobs because of the decline in demand."
The federal extension program expired early this month, leaving about 30,000 laid-off workers in Massachusetts without benefits. Thousands more in the state could soon be in the same position.
Nationally, Bluestone says over two million people will be without benefits once the program expires — at just the wrong time. He believes extending unemployment benefits is a crucial step in the country's continuing recovery.
"Just as we're trying to get people back to work," Bluestone said, "the exhaustion of these unemployment benefits will take a needed stimulus out of the economy, leading to greater unemployment."
Because of his involvement in the Republican effort, hundreds of people chanted, "Scott Brown, don't bring Mass. down" outside of the Boston office of Massachusetts' junior senator on Monday. Brown has said Congress doesn't have the money to pay for the unemployment benefits extender package.
Bluestone thinks the federal government should pay for the bill, and should also include in it a provision for employment re-training.
"I've been suggesting to the House Ways and Means Committee in Washington that we extend those benefits but that we tie them to a mandatory re-training," Bluestone said. "Because as the economy undergoes such a structural, wrenching change we need to train people for the jobs that are going to be here for then next decade, not for the jobs that are going to disappear."
Despite his call for legislative action on the measure, Bluestone also highlights Massachusetts' relative stature, compared to other states.
"We're creating jobs at a faster rate than the rest of the country," Bluestone said. "We've created almost 40,000 jobs since January, so we're coming out of the recession a little faster than the rest of the country. And that's good news."
This program aired on June 29, 2010.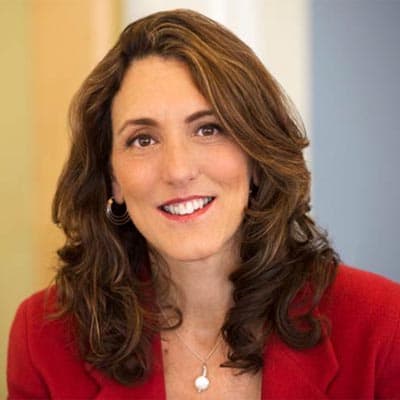 Deborah Becker Host/Reporter
Deborah Becker is a senior correspondent and host at WBUR. Her reporting focuses on mental health, criminal justice and education.