Boston Protests Target Tough Immigration Policies
This article is more than 10 years old.
Many of the country's governors will head back to their home states Sunday after meeting in Boston this weekend for their annual conference. But immigrant advocates protesting the event say they'll continue to fight restrictive state policies on immigration after the gathering ends.
The main target of the protest, held Saturday in Copley Square, was Arizona Gov. Jan Brewer, who recently signed a tough anti-immigrant law.
Several protesters say they want to send the message that the United States is a country built on immigrants. Others blamed American actions overseas for fueling immigration to the U.S.
"A lot of the U.S. foreign policy — you can use Central America in the '80s as a big example — has caused a lot of the conditions in those countries, such as Mexico, El Salvador, Nicaragua, Guatemala and Colombia," said Brian O'Connell of Jamaica Plain, who came to the protest with his wife, Jenna, "and that's why the immigrants are coming."
Immigrant groups from around the East Coast sent representatives to the protest, where a few hundred people chanted and gave rallying speeches in the afternoon heat.
Organizers handed out signs that labeled Brewer, who was among the attendees at the National Governors Association meeting, a "racist" and "bigot." Other signs read: "Boycott the apartheid state of Arizona."
Some protesters say the Arizona law, which lets police question people about their immigration status, is unjust because it could result in law enforcement officials targeting residents who don't have white skin.
The protesters also marched to the hotel where the governors were meeting. But that march broke up quickly when rain began pouring.
This program aired on July 11, 2010. The audio for this program is not available.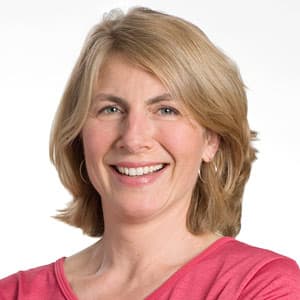 Sacha Pfeiffer Host, All Things Considered
Sacha Pfeiffer was formerly the host of WBUR's All Things Considered.