Carry More Cash — And Other Ways Financial Reform Affects You
02:27
Play
This article is more than 10 years old.
Everyday transactions are going to change, and so will some once-in-a-lifetime financial deals. That's because President Obama signed an overhaul of the nation's financial system into law on Wednesday.
WBUR's Curt Nickisch has reported on how Massachusetts banks are reacting to the new regulations. He joined Morning Edition's Bob Oakes to talk about what the overhaul means for regular consumers.
---
Curt Nickisch: Bob, do me a favor and pull out your wallet and show me how much cash you're carrying. I'm going to do the same thing — I've got $32 in here.
Bob Oakes: Well, I normally don't carry this much. My wife must have given me more than usual yesterday because I've got $63 on me.
You might want to make a habit of that, carrying more cash. Say you're on a break here in a few minutes and walk down to the coffee shop to get a cup. Well, under this new law the coffee place can impose a $10 minimum before you can use a credit card.
A $10 minimum! Until now, many small businesses have wanted to do that because of the fees they pay for every swipe of a credit card, but they haven't actually been allowed to do that.
Exactly, this is a change that makes Al Costello, the owner of Al's State Street Café in downtown Boston, very happy.
"And that's huge for me to be able to put $10 up there," Costello said. "It's gonna save me a ton of money. I pay about $1,600 a month in credit card fees. It's insane. That's great news for, I would think, most small business owners."
Besides this minimum purchase option, there can also be a maximum charge for federal agencies and educational institutions. Say you like to pay your tuition bill with your credit card so you get those frequent flier miles? This change could mean hasta la vista to that Acapulco trip you were planning over spring break.
Speaking of college tuition, there are some changes to student loans in this new law.
Yes, a few changes to federally-backed loans. But the big thing is the law puts purely private student loans under the oversight of this new Consumer Financial Protection Agency. Mary Ellen Severance, the financial aid director at Clark University in Worcester, says private loan providers will now have to be much more transparent.
"They have to really provide in big, bold letters (that) you're borrowing $5,000, but if you take 20 years to pay it back that translates into $37,000 or whatever that may be," Severance said. "I think that will stand out to students. Hopefully they'll at least read one of those!"
Private student loans have really been criticized for abuses. WBUR reported earlier this year on just how easy it is to rack up big college debt without realizing the terms. But the mortgage industry is the one that's really been tainted for taking advantage of borrowers. What changes will we see there, Curt?
You and I could have whole other talk about the new restrictions on this industry. No-doc loans are no-no's. Most of those vilified pre-payment penalties go away. There's a ban on incentivizing brokers to sell more expensive loans. Lenders can still offer high risk loans, but if they sell them to investors, they still have to keep a 5 percent ownership stake. The point is, they keep a financial interest in seeing them succeed.
And then there are a bunch of other new rules for home appraisals and reverse mortgages. Rick Davidson, the CEO of Century 21 Real Estate, says while none of these rules affect realtors specifically, he knows that his company is helping people make a huge decision of financial importance. Davidson says he welcomes changes that bring more trust to the home buying process.
"Anything that brings credibility to an industry that may be questioned as to the services that it provides," Davidson says. "I want the consumer to feel as though there is some level of protection for them."
Some of these things do and some don't go into effect right away. Others take a while for regulators to decide exactly how to implement them.
Anything else?
There are two other things I want to mention.
Say you get turned down for a home loan or something like that, you now can get your credit score for free, not just your credit report.
Secondly, federally-insured (FDIC) bank accounts are now federally guaranteed up to $250,000, not $100,000. That change had taken place, but this law makes that permanent.
This program aired on July 22, 2010.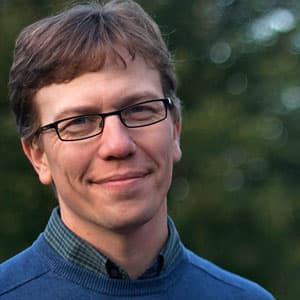 Curt Nickisch Business & Technology Reporter
Curt Nickisch was formerly WBUR's business and technology reporter.