Searching For A Sane Approach To Death
This article is more than 10 years old.
Once again the surgeon/writer Atul Gawande takes on a topic — in this case, the problematic approach to end-of-life care in the U.S. — and delivers a smarter, more nuanced and illuminating story than anyone else around.
In the current New Yorker, Gawande tells the agonizing story of a 34-year-old woman, Sara Monopoli, who, at 39 weeks pregnant, learns she has terminal lung cancer. Though she never smoked, and ate well, the cancer turns out to be aggressive — it has already metastasized, and is inoperable. Still, Monopoli, her family, and even her doctors push ahead, despite the negligible odds, for every possible treatment, each more experimental and physically punishing than the next, without considering the best way for her to actually die.
"This is the moment in Sara's story that poses a fundamental question for everyone living in the era of modern medicine," Gawande writes. "What do we want Sara and her doctors to do now? Or, to put it another way, if you were the one who had metastatic cancer—or, for that matter, a similarly advanced case of emphysema or congestive heart failure—what would you want your doctors to do?"
But beyond the compelling narrative, Gawande's piece offers a portrait of hospice care as truly life enhancing, and according to some reseach, actually life-extending, as it provides patients with day-by-day and moment-to-moment comfort, both physical and psychological.
Gawande explains:
The difference between standard medical care and hospice is not the difference between treating and doing nothing, she explained. The difference was in your priorities. In ordinary medicine, the goal is to extend life. We'll sacrifice the quality of your existence now—by performing surgery, providing chemotherapy, putting you in intensive care—for the chance of gaining time later. Hospice deploys nurses, doctors, and social workers to help people with a fatal illness have the fullest possible lives right now. That means focussing on objectives like freedom from pain and discomfort, or maintaining mental awareness for as long as possible, or getting out with family once in a while. Hospice and palliative-care specialists aren't much concerned about whether that makes people's lives longer or shorter.

Like many people, I had believed that hospice care hastens death, because patients forgo hospital treatments and are allowed high-dose narcotics to combat pain. But studies suggest otherwise. In one, researchers followed 4,493 Medicare patients with either terminal cancer or congestive heart failure. They found no difference in survival time between hospice and non-hospice patients with breast cancer, prostate cancer, and colon cancer. Curiously, hospice care seemed to extend survival for some patients; those with pancreatic cancer gained an average of three weeks, those with lung cancer gained six weeks, and those with congestive heart failure gained three months. The lesson seems almost Zen: you live longer only when you stop trying to live longer. When Cox was transferred to hospice care, her doctors thought that she wouldn't live much longer than a few weeks. With the supportive hospice therapy she received, she had already lived for a year.
This program aired on July 29, 2010. The audio for this program is not available.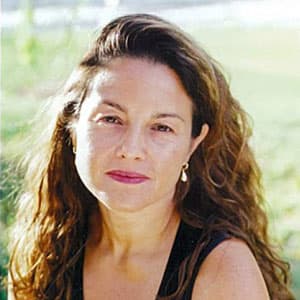 Rachel Zimmerman Health Reporter
Rachel Zimmerman previously reported on health and the intersection of health and business for Bostonomix.