Bigby: Payment Reform Remains Key To Health Cost Control
This article is more than 11 years old.
Dr. JudyAnn BigbyIn this guest post, Dr. JudyAnn Bigby, Secretary of Health and Human Services for Massachusetts, says a new law to rein in health insurance costs for small businesses is a great first step in trying to contain costs under health reform. But, she says, the best way to make health care more affordable is to enact comprehensive payment reform (remember that?) across the state:
Building on the Administration's efforts to control the rising cost of health care for small businesses in Massachusetts, Governor Patrick gathered last week with legislators, small business owners and advocates to sign into law legislation that will save small businesses up to 12 percent on insurance premiums, increase transparency among providers and insurers, and improve health care quality for consumers.
Massachusetts' small businesses are the lifeblood of our economy, and this legislation gives them an opportunity to cut costs associated with providing health insurance for their employees. For them, this legislation will mean savings of up to 12%. Businesses will also save as the state's Division of Insurance begins to apply rate adjustments to address 'rate shock' when the demographics of an insured group changes. Insurers will also be required to offer open enrollment periods for individuals purchasing insurance in the individual market twice in 2011 and annually after that. This enrollment process is expected to decrease health care costs by preventing individuals from purchasing coverage when expensive care is needed and dropping it immediately after.
Health plans will also be required to offer at least one small business product at a 12% reduced premium with selective networks to encourage providers to keep their rates down while members agree to primarily use a select network of providers.
The Department of Public Health and the Health Connector will work together to create a wellness incentive program for small businesses interested in implementing their own employee wellness initiative. The program will provide technical assistance—such as grant writing—to help businesses launch their initiatives, and eligible employers will receive annual subsidies from the Connector. With this legislation, Massachusetts will be able to improve employee health and decrease employer health costs by expanding the employee wellness incentive program to small businesses.
The new law also promotes transparency in the health care industry, by calling for standardized data collection requirements and requiring that insurers submit to the state annual statements detailing their costs, relative medical prices and inpatient and outpatient costs to the Division of Health Care Finance and Policy and Division of Insurance.
While all the measures in the bill are important, the Patrick-Murray Administration continues to support payment reform, with alternatives to the fee-for-service payment system, as the best opportunity to control healthcare costs in the state over the long term.
This program aired on August 20, 2010. The audio for this program is not available.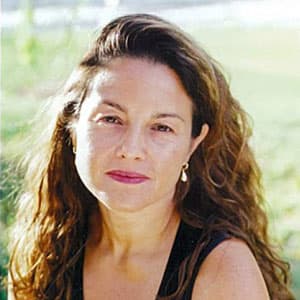 Rachel Zimmerman Health Reporter
Rachel Zimmerman previously reported on health and the intersection of health and business for Bostonomix.