In Battle Over Rate Hikes, Who Really Wins?
This article is more than 11 years old.
Now that all major carriers, except Fallon, have settled rates with the Division of Insurance (DOI) in the 1-50 employee market, what did all of this accomplish?
On average we have seen approximately a 1% reduction between rates originally submitted and rejected,
versus those finally approved. The only real savings was a temporary premium reduction while groups were in limbo waiting for resolution.
What next? Let's hope we don't have rates rejected again for the first quarter in 2011 by the DOI.
Instead, we need to focus on changes that will truly contain costs, like the two detailed in an editorial by Steven Pozen in The Boston Globe.
First, the Commonwealth of Massachusetts has the most mandated health benefits of any state.   The Commonwealth furthers requires all mandated benefits to meet Minimum Credible Coverage (MCC), in order to avoid state penalty. Infertility and chiropractic coverage are two state mandated benefits mentioned by Pozen that people should have the choice to opt out of, while still achieving MCC.
The second suggestion by Pozen was for the State Insurance Commissioner to establish a system of differential co-payments for patients based on the actual price of the service provided. Implementing a program like this may force individuals to think about which facility they are using.
What impetus is there for an employee to be aware of these costs and try to control them?   This is exactly what Blue Cross is doing with their Tiered Network/Options Plans where there are different co-payments depending on what the underlying facility charges Blue Cross.   Check their hospital tiering chart:
• Enhanced Tier--  hospitalization covered 100%
• Standard Tier--hospitalization costs $500
• Basic Tier--hospitalization costs $1000
For example in Worcester, if you were to have the same procedure that required hospitalization, it would cost you:
• Nothing at Saint Vincent's (Medical City)-- Enhanced Tier.
• $500 at UMass — Standard Tier.
• $2,000 at Beth Israel Deaconess-- Basic Tier.
We would also like to see approved plans that meet MCC without having prescription coverage.   Why not take advantage of the buying power of the major chains.   Here, for instance, is Walmart's latest prescription list that allows you to buy a 30 day supply for $4 and a 90 day supply for $10 without needing any prescription coverage.
Lastly limit open enrollment to one month per year just like any other private or public employer.
Changes likes these would provide true relief to small businesses.
This program aired on August 24, 2010. The audio for this program is not available.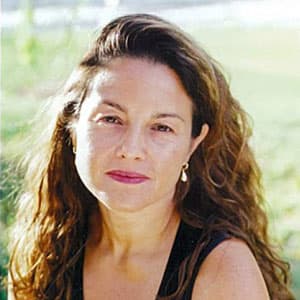 Rachel Zimmerman Health Reporter
Rachel Zimmerman previously reported on health and the intersection of health and business for Bostonomix.