Ruling A Disappointing Return For Stem Cell Scientists
04:16
Play
Local researchers on Tuesday expressed frustration after a federal judge temporarily blocked the Obama administration's policies on funding human embryonic stem cell research.
"This ruling is a disappointment because it blocks federal funding for research," said Douglas Melton, co-director of Harvard University's Stem Cell Institute. "It doesn't stop our research, it just slows it down and makes us ever-more-dependent on philanthropic sources of funds to do the research."
In his Monday decision, U.S. District Judge Royce Lamberth ruled the administration's expansion of federal funding for human embryonic stem cell research violates the law that prohibits the destruction of embryos for research purposes.
For Melton and others like him, it's an unwanted return to past policies.
President Obama's stem cell guidelines, announced last March, marked a new course from his predecessor by expanding federal funding for research. Millions of research dollars will be lost as a result of the ruling, which could possibly lead to the Bush-era system of separate stem cell projects: those funded publicly and those funded privately.
"(Bush-era policy) was very cumbersome and also inhibited the research from moving forward, and put us at a disadvantage with other countries," said Leonard Zon, director of Children's Hospital of Boston.
Monday's ruling surprised Melton, who said the decision comes as part of a response to one Boston-based biological engineer's claim that Obama's stem cell policy prevented him from getting grant money for his research.
"It might be worth noting that this is a sort of disingenuous argument, because all kinds of research compete with every other kind, and the most promising, based on a competitive review, gets funded," he said. "It doesn't really make sense to me; the only scientists who are really hurt by the competition are those whose work is not competitive."
Melton said he thinks the ruling applies to both current and previous administration guidelines. And though he calls the decision a "setback" for spinal-injury, diabetes and Parkinson's patients, among others, Melton says his research will nevertheless continue.
"My immediate reaction is to get back to the lab and do experiments, and to focus again on our supporters who'd like to see this work go forward," Melton said. "We labored under these restrictions in the previous administration, and it looks like we'll have to do so again if the court's ruling stands."
The Obama administration is said to be considering an appeal of the ruling.
This program aired on August 24, 2010.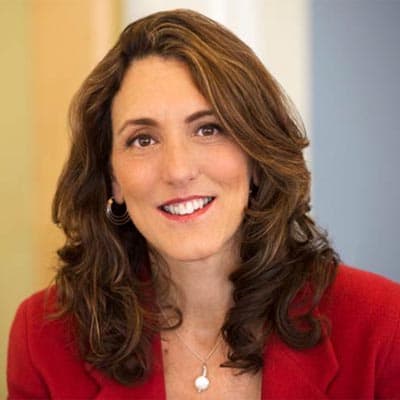 Deborah Becker Host/Reporter
Deborah Becker is a senior correspondent and host at WBUR. Her reporting focuses on mental health, criminal justice and education.