Daily Rounds: Stem Cell Appeal; A Plea For Primary Care; Grooving On The Treadmill
This article is more than 11 years old.
The Obama administration says it will appeal a court ruling that effectively shuts down embryonic stem cell research in the U.S. In the meantime, Monday's temporary injunction issued by a federal judge will force the cancellation of dozens of research projects in areas ranging from diabetes to Parkinson's disease, reports The New York Times.
Among the projects financed with this money is research by Dr. Doug Melton, co-director of the Harvard Stem Cell Institute, to find a cure for juvenile diabetes. His two children — a 19-year-old son and a 23-year-old daughter — have the disease. Both must inject themselves with insulin, and he said they frequently ask about his work.
Dr. Rob Lamberts, writing in The Health Care Blog, appeals to medical students considering a career in primary care. Compassion, patience and actually enjoying different kids of people (even the crazy ones) and their poignant imperfections are critical requirements of the job, he writes. Lamberts says the profession clearly needs replenishing, but, he adds: "I only want you in my field if you'd raise the average."


Staying fit to a Latin beat. (AP)And here's something that anyone who endured one of those scary step aerobics classes in the 90s knew intuitively: the music matters. Gretchen Reynolds, in a post for The New York Times Well blog makes the case that listening to the kind of up-tempo, pulsing music they played in those step classes can substantially improve performance. She cites a study in which men pedaled stationary bikes and listened to music that was either slowed by 10 percent or sped up by the same amount. "The up-tempo music didn't mask the discomfort of the exercise. But it seemed to motivate [the bikers] to push themselves. As the researchers wrote, when "the music was played faster, the participants chose to accept, and even prefer, a greater degree of effort."
This program aired on August 25, 2010. The audio for this program is not available.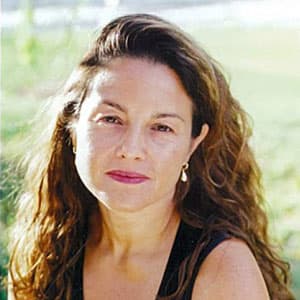 Rachel Zimmerman Health Reporter
Rachel Zimmerman previously reported on health and the intersection of health and business for Bostonomix.