Laughing Gas For Labor Pain — Why Not?
This article is more than 10 years old.
Here's a Labor Day question:
Why don't women in the U.S. have access to nitrous oxide, a safe, inexpensive and fairly simple option for alleviating pain during labor, when women in almost all other developed countries use it widely?
A small band of midwives, doctors and mothers are trying to find out.
Sure, nitrous oxide (aka laughing gas, like you get in the dentist's office) doesn't have the super-pain-relieving magic of an epidural. Instead, it offers something closer to an elixir of dulled pain tempered by nonchalance, says William Camann, chief of obstetric anesthesia at the Brigham & Women's Hospital and the co-author of the book "Easy Labor." "The pain may still exist for some women but the gas may create a feeling of, 'Painful contraction? Who cares?'"
So, while nitrous oxide is used by about 50% of laboring women the United Kingdom; 60% in Finland and widely in Canada, according to a published review, it's available only in two U.S. hospitals.
And this at a time when the U.S. health care system is desperate to reduce costs (C-sections, now at a record high of 32% of all births, are much more expensive than vaginal deliveries) and improve quality.
Dr. Mark Rosen, director of obstetric anesthesia at University of California, San Francisco Medical Center has been offering nitrous to laboring woman for more than 30 years. (It's also offered at the University of Washington Hospital, Seattle.) Dr. Rosen told me he believes there's growing interest in the U.S. for pain-relief alternatives, including nitrous oxide. "It's not a panacea," he said. "But it would be helpful. I'm an advocate of what works, and it's nice to have other things to offer women."
Ania Mitros switched hospitals, and decided to travel more than an hour from home to deliver her first child at U.C.S.F. because she wanted access to nitrous oxide. She told me her experience giving birth last year was "fantastic. I'm really glad I had something to reduce the pain, and really glad it neither made me loopy like opioids nor reduced my mobility like an epidural."
Holly Powell Kennedy, Ph.D., a certified nurse midwife and professor of midwifery at Yale University School of Nursing, says one of the reasons nitrous isn't used in the U.S. is simply cultural. Many women make decisions about childbirth based on what they learn from family and friends, and most have never heard of or used nitrous oxide for coping with labor pain. But in the U.K, Dr. Kennedy says: "Nitrous oxide is just part of life; women expect they will have access to it. It's in every birth room and every bathroom so women can use it and still be mobile." In a study published this year in the Journal of Midwifery and Women's Health, Dr. Kennedy found 49 percent of women at a large urban hospital in London used nitrous during labor.
Even though I wrote a book on birth, I only heard about nitrous oxide for labor pain two years ago, at a talk by Judy Norsigian, executive director of the Boston Women's Health Collective, and co-author of the Our Bodies, Our Selves books. Since then, I've been trying to figure out why nitrous oxide is shunned here.
Ms. Norsigian directed me to the most passionate proponent of nitrous oxide for labor pain relief: Judith Rooks, a Portland, Oregon epidemiologist and certified nurse midwife who has, for years, been an activist on the issue. Ms. Rooks says for those interested in health reform and controlling costs, use of nitrous should be a no-brainer.
"Nitrous oxide has significant cost advantage," Ms. Rooks says. In an editorial in the journal Birth in 2007 she wrote: "It is much simpler and less expensive than epidural analgesia and does not result in complications that require more treatment" and longer hospital stays.
Indeed, with C-sections and epidurals rates at an all-time high, pregnancy and delivery have become some of the most expensive "conditions" contributing to hospital costs, according to a 2006 report by the U.S. Agency for Healthcare Research and Quality. By payer, pregnancy and delivery made up the biggest cost for private insurance and Medicaid, costing hospitals about $41 billion in 2004, the report said.
Ms. Rooks says that like any drug that is "older, inexpensive, off-patent and unglamourous," nitrous is a victim of market forces: "Nitrous oxide is like an 'orphan' drug—little known outside of dentistry, lacking elan and pizzazz, with no companies or influential professional groups that stand to profit by its greater use."
Of course, no drug is perfect, so here's the small print on nitrous oxide:
--Side effects include drowsiness, dizziness or lightheadedness, nausea and vomiting. The greatest risk is a loss of consciousness, particularly if there is too much nitrous in the mix, and that's why self-administration is critical. Doctors and midwives knowledgeable about nitrous say a key safety feature is that if the woman becomes too drowsy, her hand will fall away from her face, rendering the device non-functional, and forcing her to breathe room air again.
--The drug is self-administered by the mother after initial supervision, and generally monitored by a nurse or midwife. Using a mask over her face, or breathing through a tube, the woman inhales the compound during contractions as needed. The full effects can be felt in less than a minute and the gas clears from the woman's body after just a few breaths of regular air; to protect bystanders from unnecessary exposure, special machinery "scavenges" or sucks the gas out of the room.
--Nitrous oxide is a greenhouse gas, produced by power plants, sewage treatment and slash-and-burn agriculture, among others. It's a fuel booster for race cars and propels whipped cream to squirt. But while there have been international agreements to phase out nitrous oxide use, health providers says medical use – only a tiny fraction of overall usage – may be exempted.
This program aired on September 6, 2010. The audio for this program is not available.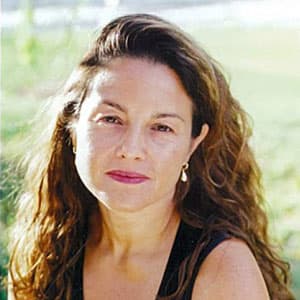 Rachel Zimmerman Health Reporter
Rachel Zimmerman previously reported on health and the intersection of health and business for Bostonomix.