Top 10 Snippets In New Snapshot Of State's Health Care Reform
This article is more than 10 years old.
"I live here. I already know all this. I feel it in my own medical care and insurance bills."
That was my first reaction when I saw that the Center for Studying Health Systems Change had just put out a new report on how health care reform has affected Massachusetts, funded by the Robert Wood Johnson Foundation.
I was wrong. I found a motherlode of interesting nuggets in the overview, some little reported before, others the kinds of things that everybody knows but nobody much says. They come from a team of health care researchers who visited the Boston area in March and spoke with more than 50 health care leaders across the board, from doctors to benefits consultants to state officials, then followed up through the summer. Sometimes, I'm thinking, people say things when they're speaking anonymously to a researcher that they might never say in public...Herewith some excerpts:
1.Doctors who own imaging centers are trying to sell them to hospitals, which can charge more
Compared to many other metropolitan markets, Boston has relatively few freestanding ambulatory surgery centers and imaging centers to begin with. A recent development noted by several respondents is that physician-owners of these facilities have been approaching hospitals with offers to sell the facilities, reportedly because recent updates to the Medicare physician fee schedule and more aggressive health plan utilization management have made these facilities less profitable, particularly for cardiac imaging. If freestanding facilities are purchased by hospitals, the short-term impact will likely be a substantial increase in rates paid for services delivered at these facilities.
2.Widespread skepticism that the political will exists to rein in hospital charges
Respondents expressed skepticism that strong measures aimed at curbing hospital costs would be enacted. As one market observer commented, "The largest employers are all health care related…Anything anyone suggests to curb provider costs is labeled a 'job killer' bill immediately." Another observer noted, "When the Coakley report came out in February, many of us thought it would be a game changer…but did anything happen with the hospitals? No, only the insurers got hammered. Then, when the hospital surplus report came out [in May], some of us said, 'Maybe this is the game changer at last'...but the political will to rein in the big hospitals just doesn't seem to be there."
3.Hospitals blame unions and Medicaid rates for their failure to control costs
Hospital respondents all viewed cost containment as the major challenge facing their organizations and acknowledged that current cost trends are unsustainable. Hospitals pointed to union contracts as a barrier to controlling their costs, noting that the sector is highly unionized and unions have strong negotiating leverage. Hospitals also argued that inadequate Medicaid payment rates continue to make cost shifting to private payers a necessity.
4.Electronic Medical Records as ties that bind
For community physicians, another advantage of affiliating with hospitals is the technical support, and in some cases, the financial subsidies that systems can provide for electronic medical record (EMR) implementation and use—a particular challenge for smaller practices. The degree of financial support for ambulatory EMRs varies widely, with Caritas Christi offering subsidies as an inducement for physicians to align with its system, while Partners requires affiliated physicians to adopt its EMR but provides no subsidy. Hospital systems in the Boston market have focused on using information technology as a strategy to bind affiliated physicians more tightly to their organizations.
5.Atrius shifted from the Brigham to Beth Israel amid 'tense relations'
Atrius Health, which consists of Harvard Vanguard Medical Associates and four smaller suburban multispecialty practices, continues to be the Boston area's premier independent medical group—one that is able to command high rates from health plans. Recently, Atrius shifted a substantial share of referrals that previously had gone to Brigham and Women's Hospital over to Beth Israel—apparently the result of a combination of factors, including tense relations between Atrius and Brigham specialists (primarily over loss of Atrius patients after inpatient stays), better information technology integration between Atrius and Beth Israel, and cost concerns resulting from rate differentials between Brigham and Beth Israel (Atrius bears risk for the cost of hospital care for many of its HMO patients).
6.The squeeze on small practices
With increasing incentives to align with hospital systems or join large groups, physicians remaining in small practices face an increasingly difficult situation. With no leverage over health plans, these physicians reportedly are deeply dissatisfied with low reimbursement rates and talk about dropping out of health plan networks, especially Blue Cross. However, opting out of networks does not appear to be a viable strategy in a market where HMOs still account for more than half of health plan enrollment and where so many top physicians participate in networks through the large organizations they are affiliated with. Small practices risk losing a large share of their patient panels if they drop out of health plan networks.
7.High-deductible plans now 15% of Blue Cross commercial enrollment
Consumer-driven health plans (CDHPs)—high-deductible insurance products typically paired with spending accounts—have grown in the Boston market over the past few years, largely because of the recession and ongoing but intensifying cost pressures on employers. Blue Cross estimated that CDHPs now account for about 15 percent of its total commercial enrollment and approximately half of its small group enrollment.
8.The smaller the employer, the harder to handle reform
Large employers have felt almost no direct impact from state health care reform, except for the "hassle factor" of complying with reporting requirements, according to most respondents. The smaller the employer, the more burdensome it has been to comply with reporting and other requirements—which apply to all employers with 11 or more full-time equivalent workers—because smaller employers typically lack the personnel and expertise to guide them through the requirements. Respondents observed that changing state requirements, including a shift from annual to quarterly filing for some employers, have made compliance more challenging for employers and "multiplied the nuisance value."
9.Brokers survive and thrive
When the Health Connector, the state's insurance exchange, was established as part of health reform, some observers predicted that the role of brokers would be much diminished, if not eliminated, since small groups would be able to purchase coverage directly through the Connector. However, small employers have continued to purchase coverage almost entirely through brokers, and the Commonwealth Choice Contributory Plan, aimed at employers with 50 or fewer employees, has enrolled few people. Respondents observed that the model was premised on the notion that small employers would value offering a choice of products from different health plans, when what employers value most are convenience and administrative ease, which they receive from brokers. Clearly, price is also a top priority for small employers, but purchasing within the Connector confers no price advantage. The Connector is replacing the Contributory Plan with a revamped small business program, Business Express, but the three largest plans in the market have not yet agreed to participate.
10. Soaring costs of imaging: the shift toward hospitals, and new technology
The major plans have had imaging management programs in place for several years, aimed at controlling use of high-cost services, such as magnetic resonance imaging (MRI), computed tomography (CT), positron emission tomography (PET) and nuclear cardiac imaging tests. These programs have been fairly effective at curbing imaging volume, which has remained flat or increased at a modest 1 percent to 2 percent a year, according to one plan executive. However, overall imaging costs continue to soar because of increases in provider prices, shifts in provider mix and changes in technology. One plan estimated that the unit prices it pays hospitals for imaging have grown at an annual pace of 8 percent to 10 percent—in contrast to prices paid to freestanding imaging centers, which have increased at only 3 percent a year, from a much lower base. Over the past few years, the market has seen a pronounced shift in the setting for imaging services—away from freestanding facilities, toward hospitals—and this development has exacerbated cost trends for plans. Adoption of new imaging technology, such as the shift from traditional to digital mammography, also has been costly for plans, which reimburse providers 35 percent to 45 percent more for digital mammograms.
This program aired on September 9, 2010. The audio for this program is not available.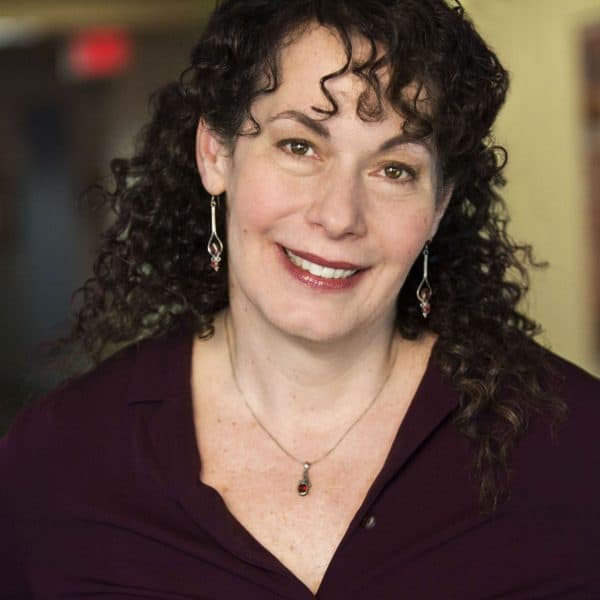 Carey Goldberg Editor, CommonHealth
Carey Goldberg is the editor of WBUR's CommonHealth section.