Flu Vaccines: The Mystery Deepens
This article is more than 10 years old.
This is the third installment in my quest to understand Why DIdn't We All Get Flu Vaccines Before? In the first, I introduced Nathan Robinson, an otherwise healthy 15-year-old Newton boy who died of flu complications in 2008, before vaccines were recommended for all children. And in the second, 'No One Is Really Safe,' a Children's Hospital Boston doctor talked about how attitudes toward flu have changed.

Next, I called Tom Skinner, the Centers for Disease Control and Prevention spokesman on flu issues. I actually wanted to ask him to point me to a flu expert who could explain federal policy, but he offered himself as a source. He painted this broad picture:
"As the science has evolved, and we've come to learn more and more about flu, our recommendations have expanded, as well as the fact that the vaccine manufacturers are producing more and more vaccine."
What science? I asked. I'd been paying attention to new flu studies for years, and nothing had struck me as earthshaking new data on present danger before H1N1 last year.
"I think it was just a combination of looking at vaccine effectiveness, looking at not only mortality associated with flu but morbidity, and looking at the impact that influenza has on health and society," Skinner said. "It just evolved to where we are now today."
Was it safety? I pressed him. Had it taken time to establish a safety record strong enough to broaden the recommendations? (My subtext: Given all the alarms sounded by vaccine skeptics?)
"This vaccine has a very good track record when it comes to its safety as well as its efficacy," he replied. "Especially in years when we have a good match" between the vaccines and the viruses circulating, which seems to be the case this year.
I'll spare you the repetitions of my attempts to glean from him what concretely changed before H1N1. But here's an interesting theory from one researcher who asked to remain anonymous because he was being a bit impolitic:
Perhaps, he said, the key change in the science was the growing clarity about the role that children play in the overall spread of flu: that they are critical little vectors who transmit the virus to each other and onward to everybody else. They usually survive — only about 100 children a year officially die from the flu — but their grandparents may not; the victims of flu are overwhelmingly elderly.
"I think it's hard, from a public perspective, for the CDC to say that kids should get vaccinated based on the fact that they're protecting other people," the researcher said. "Internally, the science is saying that if you vaccinate kids, you're protecting everyone, but they can't come out and say that, that it's an altruistic thing."
Hmmmm. Worth consideration. I turned next to an epidemiologist reputed to be a great interview because he combines world-class expertise with refreshing candor: Dr. Arthur L. Reingold, professor and associate dean for research at the University of California, Berkeley's school of public health. He sits on the panel that advises the World Health Organization on flu, though he emphasized that he speaks only for himself.
You can see why reporters love him:
"There's a general sense in public health that for many years, influenza has really been given short shrift," he said. "Certainly, people who've worked on influenza for the last 50 years think 'it never got no respect' — it was the Rodney Dangerfield of infectious diseases."
So what changed?
First, what didn't:  there was no radical change in the science, he said. And it wasn't that manufacturers suddenly became able or wiling to make more vaccine, he said; they always respond to the public demand as determined by authorities' recommendations.
"I think it's always been appreciated that the strategy of immunizing at-risk populations — in other words, the people who are most likely to die, the elderly and the imnmnosuppressed — was limited in its ability to do what we wanted to do," he said. "And I would say there just wasn't a lot of energy or enthusiasm for going beyond that for a long time."
Why not? One obvious key limitation, Reingold said, is that unlike, say, measles, in which the virus is fundamentally stable and so a one-time vaccine is likely enough, flu mutates quickly, and vaccines must be given every year. So "trying to protect the whole population is a huge undertaking." (Though not-unheard-of, he noted: for a while, the Japanese vaccinated all schoolchildren every year. And in the United Kingdom, he said, "they go into the schools and vaccinate them all. They have 98% coverage. They march into schools, and don't ask parental permission.")
My hair stands on end when I imagine health authorities trying to do that here. Yes, Reingold said, here, "you get into questions about parental consent, issues about about fear and anxiety and opposition to the vaccine. In our society, vaccinating all schoolchildren every year will be a heavy lift. i think that's a fair statement."
Fair indeed. But we seem headed that way. Just today, I heard from our town public health department that they plan to run a flu vaccine in my children's school in November.
Next: I try to reach the man widely considered the most prominent advocate of vaccines in the country.
This program aired on September 17, 2010. The audio for this program is not available.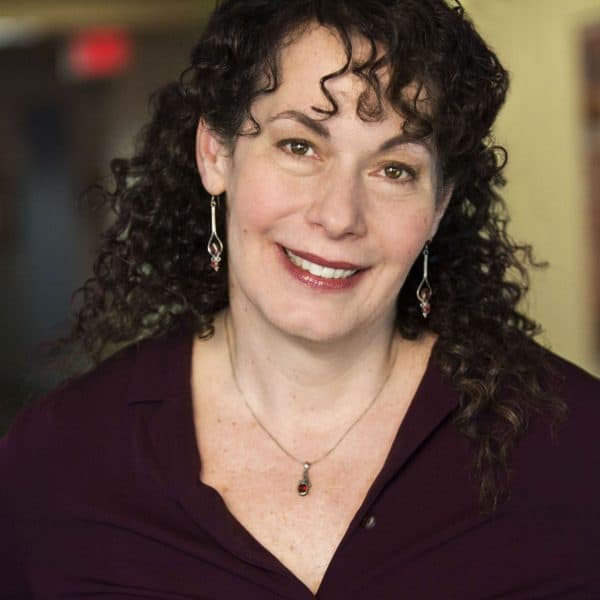 Carey Goldberg Editor, CommonHealth
Carey Goldberg is the editor of WBUR's CommonHealth section.