House Calls: Caring For A Very Sick Man, And An Incurable Young Woman
This article is more than 10 years old.
Part I:
When was the last time a doctor, nurse or any other medical provider spent more than an hour taking care of you — at your own home?
Well, it happened this week in Revere.
At 10 am on Monday, nurse practitioner Therese Willette stood outside a neat brick apartment complex on Lantern Road. She and a social worker named Jen Pinto were paying a visit to Rolando Guillama, an 81-year-old Cuban-born man who takes 18 prescription medicines to treat a laundry list of complicated conditions. He's had a heart attack and bladder cancer, undergone aortic valve replacement, coronary artery bypass surgery and abdominal aortic aneurysm repair. He suffers from hypertension, chronic obstructive pulmonary disease, hyperlipidemia, depression, diverticulosis, peripheral vascular disease, a peptic ulcer, carotid artery stenosis, diastolic heart dysfunction, chronic kidney disease, and anemia.
"I had a lousy day yesterday, and a bad night," wheezes Mr. Guillama, above the hum of his oxygen machine. His belly and ankles are swollen, his face is puffy. He looks exhausted. "When his feet were so swollen last night," his wife, Joanne, chimes in, his body "started jumping."
I tagged along to the Guillama home trying get a feel for the medical side of Commonwealth Care Alliance, the Boston nonprofit I profiled earlier this month, as part of our series on unique health care delivery programs.
I wrote about the alliance's director, Dr. Bob Master, and his unusual philosophy, payment structure and approach to medicine: he has built a hybrid organization that is part provider, part payer and part insurer. This time, I hoped to better understand the intimate interactions between patients and caregivers.
One of the most radical elements of Commonwealth Care is that patients can get a huge amount of medical attention when they need it. Primary care doctors are supported by nurse practitioners and myriad specialists. Patients have 24-hour-a-day, 7-day-a week access by phone, email or by scheduling home visits (that's right, house calls, by medical providers!).
Beyond the medical help though, there's support for simply getting through the day. Ms. Willette, the Commonwealth Care nurse practitioner, told me she's ordered air conditioners for asthma sufferers, stair-lifts for the infirm, home-delivered meals for patients who can't get out, transportation assistance, cleaning services, mental health support for burnt out spouses, and more. And it doesn't cost any extra for patients on Medicare, Medicaid, or both, who are in the program.
This comprehensive support network has helped Commonwealth Care cut hospital admissions in half for elderly, chronically sick patients enrolled in the organization's Senior Care Options plan — people like Mr. Guillama. Indeed, in the five months before he joined Commonwealth Care, Mr. Guillama went to the emergency room five times, and each time was admitted to the hospital. Since he joined the program in January, he's been admitted to the hospital only twice. Recently, he underwent elective cataract surgery, hoping his vision improves enough to get back to painting — portraits, landscapes, pictures of cats. "I paint all over the world," he tells me, offering a tiny glimpse of what his life used to be.
The majority of Mr. Guillama's medical care now takes place at his home under the guidance of Ms. Willette and various specialists. Ms. Pinto, his social worker from elder services, is here — again — to offer Joanne Guillama an extra set of hands for cooking and cleaning. Maybe she'd like someone to sit with Rolando briefly, so she could get out a little, take a break. But it's an offer Ms. Guillama continues to refuse: "I can't leave him to go out to breakfast when he's confined," she says, gesturing to her husband of 46 years, immobilized on their bed. "I feel too guilty."
Ms. Willette takes out a stethoscope and begins her examination. "His lungs don't sound great," she reports, as she explains the medical juggling act she's engaged in, trying to find a therapeutic balance of medications. Mr. Guillama takes a diuretic to help manage his heart problems, but that's stressing his kidneys, so his primary care doctor is whittling down the dosage. But that, in turn, has caused the terrible swelling.
Two weeks ago Ms. Guillama called in a panic saying her husband's behavior was erratic. It turns out he was in a kind of delirium, due to his pulmonary problems, which Ms. Willette treated. "We may have reached a new baseline — a new plateau, which isn't a good thing," she says.
Ms. Willette spends nearly an hour examining the weary man's body, and then walks to the kitchen with Ms. Guillama. "I always thought I'd be the sick one, not him," Ms. Guillama says. "I was the one with the diabetes, the thyroid. You never know how the picture's going to turn out."
Ms. Therese nods, writes out a few new prescriptions and says she'll be back in two days to check in. Then the two women hug good-bye.
Part II:
That afternoon, I arrive at a public housing project in the South End of Boston and climb up the dark, acrid staircase to the second floor.
At the door, strapped in to a wheelchair, is Latiesha Allen, 21, who lives with her mother, Lisa.
Latiesha has Spinocerebellar Ataxia Type 1, a genetic, degenerative, neurological disorder of the cerebellum, a region of the brain. Latiesha's speech and muscle coordination, her ability to walk and gaze and eat have all been affected. Her mind, however, remains sharp, which means Latiesha understands exactly how her body is failing. Her father died of the disease when he was 28. There is no cure.
Latiesha was basically a normal, socially energetic, somewhat overweight kid until the age of 15. That's when her mother noticed she was having trouble with her balance; she appeared shaky and started slurring her speech. And she lost 30 pounds. A neurologist diagnosed the disorder. Since then, Latiesha has gotten progressively worse, particularly in the past two years. In 2008, she could walk with a walker, now she is completely wheelchair bound; her speech was fairly clear, now it is barely understandable and visitors rely on her mother to translate.
Lisa Allen apologizes for not having enough chairs in her tiny apartment. No problem, says Dr. John Loughnane, a family practice doctor with Boston's Community Medical Group, a nonprofit and the clinical subsidiary of Commonwealth Care. As he plops down on the floor, Dr. Loughnane explains that he's a palliative care specialist, someone who helps dying patients and their families cope with medical and emotional issues, and all of the fraught problems that arise as you confront the end of your life. Two other women from Boston's Community Medical Group are here too: Carine Luxama, a nurse practitioner (also sitting on the floor) and Lauren Easton, a clinical social worker who runs a support group Latiesha attends for women with disabilities.
They've come today to discuss Latiesha's latest physical difficulties. One problem is food: Latiesha chokes easily and because of that, her mother is concerned that she's grown too scared to eat. Recently, Latiesha spent the night at Boston Medical Center because her doctors suspected she might have a seizure disorder, Ms. Luxama told me. She didn't, but the whole experience was sobering.
"When I saw her two weeks ago, I asked her how long she thought she had to live," Ms. Luxama says. "She said she has one year."
That may or may not be true, according to the clinicians. This disease plays out differently in each patient. One description, from a National Institutes of Health website, says the "interval from onset to death varies from ten to 30 years; individuals with juvenile onset show more rapid progression and more severe disease."
Still, Dr. Loughnane tells me, he got involved in Latiesha's care for three reasons: to figure out what Latiesha and her family really want when it comes to end-of-life care; to treat her anxiety, depression and other manifestations of the disease to reduce her suffering; and to try to have the hard discussions about death when there's not an imminent crisis.
While the country is still grappling with the concept of effective, humane end-of-life care, here, they are practicing it. "We do early intervention, and try to come in when people are still relatively well," Dr. Loughnane says.
Latiesha's intense support, which she gets as part of Commonwealth Care's program for younger people on Medicaid with extreme physical disabilities, has included physical therapy, aquatherapy, mental health assistance and referrals for vocational/training programs. The team is exploring a new program for the disabled which might allow Latiesha to move into her own apartment with a roommate and around the clock care. All of this is expensive. But according to a 2002 analysis, the alliance's alternative system offers savings: $2,834 per month in overall medical expenses for the Commonwealth Care patient compared to $3,836 per patient under Medicaid's fee-for-service care. Dr. Master's says since then, the numbers haven't changed significantly.
Carol Tobias, an assistant professor with the health policy and management program at Boston University's School of Public Health, says there are only a small handful of programs in the nation that match Commonwealth Care's comprehensive approach. Ms. Tobias, who has done research and evaluations of certain Commonwealth Care programs, and interviewed patients, says for them, the critical element is "having a relationship with someone they trust and can talk to anytime."
For these patients, Ms. Tobias adds, much of the benefit is psychological: the relief that comes when you have someone to open up to about deeply personal issues, which in turn allows people to start to "re-engaging in life." Another key aspect is having a provider to coordinate and explain what's going on. "If you have a chronic condition, and you're disabled, it can be overwhelming," Ms. Tobias says, "and here's somebody who just took the time to sit down and explain all the medications, the interactions, the complications. With kids, it's parents who play that role. With adults, you don't have your parents to do that."
Latiesha, an adult in age and consciousness, but with the basic physical needs of a child, doesn't say much amidst all of this heavy talk from her medical team. It's clear from what she does say, though, that she'd rather be online with her friends or getting a ride to the mall.
"She's such a social person," Ms Luxama says. "And that's been the hardest part for her: the isolation of having to stay at home."
For now, in this period when her appetite has returned, and she's a little less anxious, Latiesha will continue texting her friends, and emailing her medical providers to try to get some answers.
This program aired on September 24, 2010. The audio for this program is not available.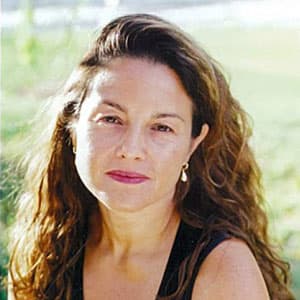 Rachel Zimmerman Health Reporter
Rachel Zimmerman previously reported on health and the intersection of health and business for Bostonomix.