With Only Four Teams Left, Baseball Fans Pick New Rooting Interests
01:23
Play
This article is more than 10 years old.
In April it's easy.
A big part of the allure of the baseball season is that it begins in the spring, the time of renewal when anything is supposed to seem possible. Accordingly, people in Kansas City root for the Royals and people in Pittsburgh root for the Pirates.
In April you can do that sort of thing without feeling silly. By May it's a stretch.
By the All-Star Break, lots of fans in the cities housing teams that have fallen out of contention have begun cheering for their second choices: the Red Sox, in some cases; or the Cubs (for the dreamers); or the Dodgers for people who used to live in Brooklyn or wish they had; or, for lots of folks and for lots of reasons, anybody who can beat the Yankees.
Then it gets tougher.
Until Tuesday night, there were probably plenty of people from cities other than Atlanta crossing their fingers for the Braves. Long-time and sometimes lovable manager Bobby Cox, often the man in charge of the runner-up, had announced he'd retire at the end of the season. It was fun to hope he might go out a winner. But the Giants dumped that sentimental pick.
Rooting for the Giants is still in play. They haven't won the World Series since 1954, which is a long time — unless you're a Cubs fan.
You can still root for the Rangers, who beat the Rays three times in Florida, but their strength is mobile mercenary pitcher Cliff Lee — October baseball's answer to the brave but transient samurai. If your home team looks like a contender late next summer, perhaps Lee will suddenly appear on the mound for them.
The Phillies, former employers of Lee and champions in 2008, probably earned some new fans on Oct. 6 when Roy Halladay tossed a postseason no-hitter against the Reds. Who — besides Don Larsen — wouldn't want to see him throw another one in the World Series?
And of course, the Yankees are still available for your contempt. They've re-energized their detractors not only by continuing to employ the unctuous Alex Rodriguez, but by dispatching the relatively mutt-like Minnesota Twins, darling of the small-market set, with unseemly if not cruel haste.
Beyond that, the Yankees won the World Series last year. I'm told it's currently fashionable to hate incumbents, no matter who they are.
This program aired on October 14, 2010.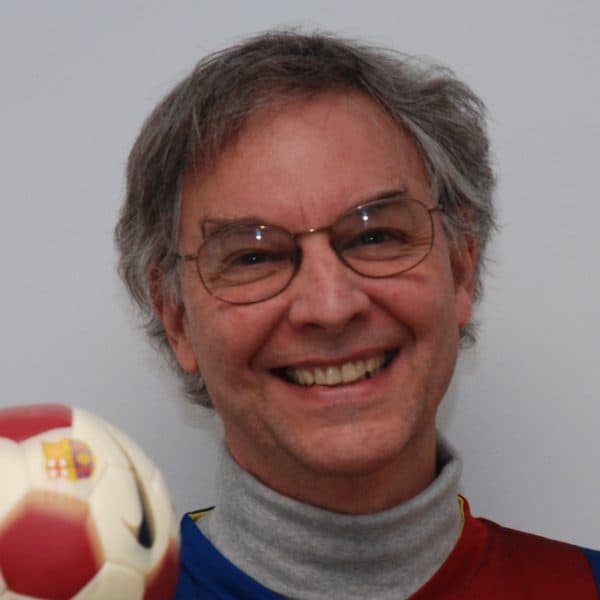 Bill Littlefield Host, Only A Game
Bill Littlefield was the host of Only A Game from 1993 until 2018.