Energy Companies Tout Benefits Of Merger
02:12
Play
This article is more than 10 years old.
Ian Bowles, the state's energy secretary, says a proposed merger between Boston-based utility NStar and a Connecticut company could be good for Massachusetts.
Hartford-based Northeast Utilities wants to buy NStar for $4.3 billion in stock. Together they'd be the largest utility in New England.
WBUR's Curt Nickisch joined Morning Edition Tuesday to explain what it all means for customers.
---
Bob Oakes: Curt, is this a good deal for NStar customers?
Curt Nickisch: Bob, that remains to be seen. Both companies will tell you they can serve customers better as a combined company — not today, not tomorrow, but down the road. But all the time, companies promise and really believe things are going to be better as bigger companies, and often they're wrong. Considering that half the region's population would be served by this company — and considering how pivotal to our economy energy prices are — there's a lot at stake in this deal.
Attorney General Martha Coakley says she will oppose any rate hikes under a merger. But we know right now out in western Massachusetts, Northeast's utility there has been trying to hike rates...
Well, there'd be a rate freeze for two years — what happens after that is the real issue. And state regulators are not supposed to approve the deal unless the companies can prove a benefit to ratepayers. Now the companies say in a couple years, customers will start seeing the benefits.
So what are the companies saying the benefits of the merger would be?
Let's start with Northeast Utilities. They serve Connecticut, parts of New Hampshire and even western Massachusetts, but they're not in Boston — the biggest market — where NStar is. And while a lot of energy companies have been struggling lately because demand for power has been lower during the recovery, not NStar. It's been performing very well, and those profits help stabilize revenues for Northeast Utilities. Here's Northeast CEO Chuck Shivery:
From a financial standpoint, it will allow us to eliminate a 2012 equity issuance that we felt we were going to have to, have to use. It will give us a dividend uplift, or helps us give a dividend uplift to our shareholders.
Basically, they had been planning to sell more company stock to raise money. Now they wouldn't have to. In fact Northeast — that would be the name of combined company — would be able to pay more dividends to its shareholders.
It sounds like NStar is helping Northeast improve its bottom line. What is NStar get out of the deal?
The corner office, for one. Tom May, the CEO of NStar, would take the reins. He'd stay in Boston and the company would have dual headquarters. But May says the combined company would be able to invest in more energy infrastructure and projects that would benefit ratepayers:
This transaction is all about growth. It's all about creating a company that can do things that individually we couldn't do.
Now, not a lot of specifics to talk about here. But the two companies say they're going to invest in $9 billion in infrastructure over the next five years: there's a new transmission line to bring hydro-power out of Quebec, Smart Grid technology, stuff like that.
The companies claim no layoffs are expected due to the merger. But could layoffs come down the road?
Probably, but not that many. These are regulated companies, so even though they'd be merging, state regulators are still going to make sure there's pretty much the same NStar operation here in Massachusetts. So unlike other industries, where you can merge and really cut costs, it's a lot harder to do that in energy. But there are some areas like their natural gas business where there should be more savings from combining them. Right now Northeast says it's honoring union contracts, so I think you're more likely to see job cuts through people retiring, leaving the company, etc.
And that's a good thing, according to Secretary Bowles:
That the CEO would be Tom May here in Boston would be good news, I think for Massachusetts, in terms of keeping a lot of the administrative structure in our state. But over time, you know I think the regulatory authorities would want to see some savings that get generated for the ratepayers.
Now don't forget shareholders of both companies have to approve this, too. But the real obstacle is state and federal regulators. They have to be convinced this won't harm ratepayers. Look for that process to play out over the next six to 12 months.
This program aired on October 19, 2010.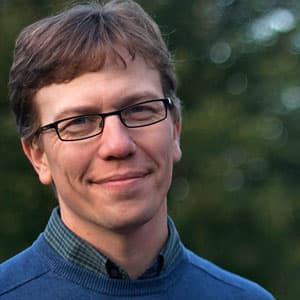 Curt Nickisch Business & Technology Reporter
Curt Nickisch was formerly WBUR's business and technology reporter.