This article is more than 10 years old.
If the sale of Caritas Christi's six hospitals to a private equity firm goes through it will trigger major changes in the hospital marketplace in Massachusetts as we've reported here. Paul Levy at Beth Israel Deaconess Medical Center (and other hospital executives who will be affected) are scrutinizing quotes as they speculate about possible changes. Levy wonders, for example, if there are signs that Caritas might seek an affiliation with Partners, the state's largest hospital network and if Partners is signaling interest.
Caritas' CEO Ralph de la Torre says the Accountable Care Organization (ACO) he plans to create will need to refer some patients to one of Boston's tertiary hospitals. A few hospital administrators say de la Torre could press to add the brand name Partners' hospitals to his ACO and that Partners could be tempted to negotiate deep discounts for Caritas.
As Levy points out, an affiliation between the state's two largest hospital networks would take dominance to a new level; which is why some hospital consultants say it could not happen. The state Attorney General's office has told Partners that any new affiliations would receive more than the usual scrutiny (notice the standoff approach to overtures from Cambridge Health Alliance). And Partners has to be rattled by the federal lawsuit filed Monday in Michigan.
The Caritas/tertiary affiliation decision, whenever it happens, will say a lot about the network's priorities: will it go with the best value or the best brand.
Some Caritas supporters are frustrated by warnings that, if the sale goes through, the network will use Cerberus' cash to prey on competing hospitals and physician groups. They point out that Partners or Beth Israel or both already have physician practices in the Caritas hospital communities and this deal would just give Caritas a chance to compete.
A coalition of community hospitals and a few Catholic groups continue to question (PDF) the merits of the Caritas-Cerberus deal, but it is expected to win approval from the Supreme Judicial Court in the coming weeks.
This program aired on October 21, 2010. The audio for this program is not available.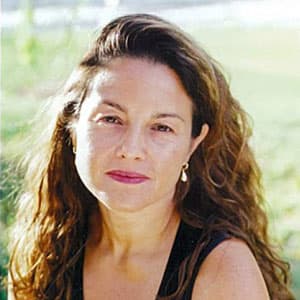 Rachel Zimmerman Health Reporter
Rachel Zimmerman previously reported on health and the intersection of health and business for Bostonomix.