Turner's Lawyers Question Government Witness
This article is more than 11 years old.
The defense attorney for City Councilor Chuck Turner hammered the prosecution's chief witness in federal court Monday.
While questioning Ron Wilburn, the man the government says passed Turner money in exchange for help in procuring a liquor license, the attorney even suggested that the witness pocketed the $1,000 he allegedly handed Turner.
Wilburn, however, continued to insist that he handed Turner a bribe and he surprised the court by pulling out some handmade props to demonstrate how he handed over the cash.
Under questioning by the prosecutor, Wilburn was asked whether the money he allegedly handed off to Turner was rolled up or flat.
"Can I give you a demonstration?" Wilburn asked.
Before anyone could stop him, the witness reached down and grabbed two props to illustrate a roll of money and a stack of money.
"The money was flat," Wilburn said.
"It wasn't folded?" pressed the defense attorney.
"The money was open," Wilburn said, and said that Turner rolled the money in his right hand "after I passed it to him."
Wilburn may be contradicting himself. The secret video recording that allegedly shows Wilburn bribing Turner appears to show something different.
To top it all off, when Wilburn closed his hand on the fake money in front of the jurors, the fake money was clearly visible, which it isn't in the video.
The trial resumes on Tuesday. Turner has insisted he will take the stand in his defense.
More:
This program aired on October 25, 2010. The audio for this program is not available.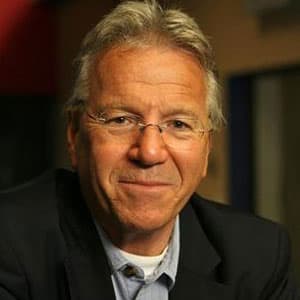 David Boeri Senior Reporter
Now retired, David Boeri was a senior reporter at WBUR.