Why Sisters Make You Happy
This article is more than 10 years old.
An example is Colleen, a widow in her 80s who told me that she'd been very close to her unmarried sister throughout their lives, though they never discussed their personal problems. An image of these sisters has remained indelible in my mind.

Late in life, the sister came to live with Colleen and her husband. Colleen recalled that each morning after her husband got up to make coffee, her sister would stop by Colleen's bedroom to say good morning. Colleen would urge her sister to join her in bed. As they sat up in bed side by side, holding hands, Colleen and her sister would "just talk."

That's another kind of conversation that many women engage in which baffles many men: talk about details of their daily lives, like the sweater they found on sale — details, you might say, as insignificant as those about last night's ballgame which can baffle women when they overhear men talking. These seemingly pointless conversations are as comforting to some women as "troubles talk" conversations are to others.

So maybe it's true that talk is the reason having a sister makes you happier, but it needn't be talk about emotions. When women told me they talk to their sisters more often, at greater length and about more personal topics, I suspect it's that first element — more often — that is crucial rather than the last.
This program aired on October 26, 2010. The audio for this program is not available.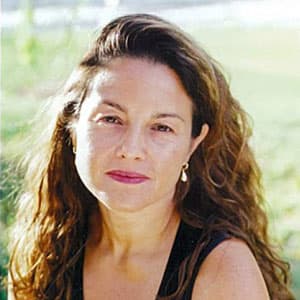 Rachel Zimmerman Health Reporter
Rachel Zimmerman previously reported on health and the intersection of health and business for Bostonomix.