Do You Really Need A Doctor F2F?
This article is more than 10 years old.
He's a telemedicine expert and director of the Center for Connected Health at Partners. I'm a regular person who would be thrilled if I could just Skype any checkup that requires no laying-on of hands. But I seem to be atypical. As Dr. Kvedar contemplates why the health care system is so slow to adopt alternatives to costly face-to-face doctor-patient office visits, he writes in a new blog post:
I now think that the primary roadblock is a psychological one. Providers, and to a lesser extent consumers, intuitively believe that quality care means meeting one's doctor face to face. The main reason for this belief, by both parties, is that a trusting, caring relationship with a provider is thought of as a cornerstone of effective care. While it it undoubtedly true that trust is critical for an effective relationship and that effective relationships with providers lead to improved care (the likely best explanation for the placebo effect), I want to call into question the assertion that these relationships have to be human-to-human or face-to-face.
In fact, he writes, his center's work has shown that alternatives can be highly effective:
In our own [Congestive Heart Failure] telemonitoring program at Partners Healthcare, we have cared for more than 3,000 patients with CHF using in-home monitoring of weight, blood pressure, heart rate and oximetry. Using this approach, we have seen readmissions drop by 44% and we are able to care for a daily census of 250 patients with 3-4 nurses. Considering that those same nurses, in a certified homecare agency model, would be caring for 4-6 patients daily, the impact of telemonitoring on extending the reach of providers to larger populations of patients becomes evident.
Ah, the academic-style understatement. Yes, the impact of telemonitoring "becomes evident" — as a potentially huge saver of labor and money. He points to another example of a "computerized relational agent" — a virtual nurse who speaks to hospital patients from a bedside screen for discharge planning. Patients "preferred the agent to a health care provider, because she did not talk down to them, was not in a hurry and allowed them to ask the same question multiple times."
He concludes with a call to action:
Lets call this phenomenon Emotional Automation. Lets start a dialogue about it. Is it far fetched to think that we could parse provider work flow into those actions that truly require a real-time interaction with a provider and delegate others to technology? Can we set up systems that are extensions of our providers that will allow patients to feel cared for by their doctor but be interacting with a piece of software or a robot? How many examples can you come up with? What are the pros and cons of this approach?

Readers, what do you think?
This program aired on October 27, 2010. The audio for this program is not available.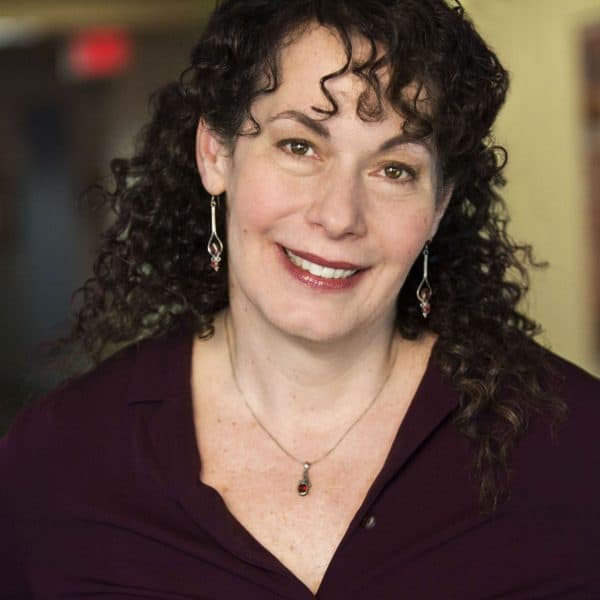 Carey Goldberg Editor, CommonHealth
Carey Goldberg is the editor of WBUR's CommonHealth section.