Responding To Herald Story About Illegal Immigrants' Medical Bills
This article is more than 10 years old.
U.S. taxpayers coughed up a staggering $35.7 million this year in free emergency health care for more than 52,000 illegal aliens in Massachusetts, sparking outrage from candidates and critics who back a tougher line on immigration. The figures — released by Gov. Deval Patrick's administration under an order for the Secretary of State's office and after more than a month of ducking questions — show illegal immigrants who belong to MassHealth Limited received $33.8 million in taxpayer-funded in-patient hospital care this year. They also made 6,160 visits to the state's overburdened emergency rooms in the fiscal year ending in June for an additional cost of $1.9 million, a Herald analysis shows.
WBUR has received several responses from health policy experts challenging the story and pointing out problems with it, including this one from Victoria Pulos of the Massachusetts Law Reform Institute. Readers, what did you think of the story?
Yesterday's Boston Herald included an inflammatory and misleading article about illegal immigrants receiving free medical care at taxpayer expense through the emergency Medicaid program. (Illegals'medical bills top $35.7M, Oct. 27, 2010).

First, it implies that providing emergency Medicaid is a partisan issue and that a different administration would not provide emergency Medicaid. Not true. Emergency Medicaid is federally mandated. In order for Massachusetts to participate in the Medicaid program, which brings in billions of dollars in federal revenue, it must provide emergency Medicaid. Every state in the U.S., including those like Arizona that are hardly welcoming to illegal immigrants, provides emergency Medicaid. No candidate is proposing to withdraw Massachusetts from the Medicaid program which now covers over 1.2 million U.S. citizens and legal residents in the state.

Second, the article implies that illegal immigrants are better treated than U.S. citizens in having their emergency medical costs covered. Again, not true. Emergency Medicaid is only available to very low income persons who are elderly, disabled, pregnant or parents & children who would be eligible for full MassHealth at no cost-not just emergency care-- if they were U.S. citizens. Undocumented aliens who are single working age adults are not eligible for emergency Medicaid, and, unlike U.S. citizens, are not eligible for Commonwealth Care. Further, even many legal immigrants are not eligible for MassHealth or Commonwealth Care on the same terms as U.S. citizens until the immigrants have lived in the US with lawful status for at least 5 years.

Third, the article implies that emergency Medicaid is an unfair burden on taxpayers. Again, not true. Hospitals are federally required to treat and stabilize anyone presenting at an emergency department regardless of immigration status or ability to pay. If emergency Medicaid didn't exist, hospitals would just have more uncompensated care to pass on to rate payers. Emergency Medicaid spreads the cost more broadly --62% federal taxpayers; 38% state taxpayers instead of 100% Mass. insurance rate payers.

Fourth, the article does not explain why everyone benefits from the federal law requiring hospital emergency departments to treat first and ask questions later. Is anyone really saying that someone hit by a car should be left to bleed in the street if they don't have a legal immigration status or that when accident victims are wheeled into the ED, the hospital should demand to see a passport or birth certificate before providing emergency treatment?

Fifth, the article implies that illegal aliens are using emergency rooms excessively because of emergency Medicaid. Not true. Studies show immigrants use health services LESS than average. The information in the article confirms that fact. The 52,000 people who received emergency Medicaid represent 4% of 1.2 million people on MassHealth, and $35.7 million for their care is just 4/tenths of 1 % of the $9.6 billion cost of MassHealth.

Sixth, the article implies that illegal aliens are using emergency rooms inappropriately for routine care. Again, not true. According to the information in the Herald article, 95% of the costs were for conditions serious enough to require inpatient hospitalization. Emergency Medicaid does not pay for routine care.

Seventh, the article implies that emergency Medicaid is an incentive for illegal immigration. Not true. Emergency Medicaid covers emergencies. It does not pay for routine care, preventive care, elective care or long term care. Surely even the most rabid anti-immigrant doesn't believe people come to the U.S. in order to experience a medical emergency. Come to America, a great place to be hit by a bus.

Emergency Medicaid is a non-issue for either health policy or immigration policy and presenting it in the inflammatory and misleading way that the Herald did in Wednesday's front page story, one week before the election, was irresponsible.

This program aired on October 29, 2010. The audio for this program is not available.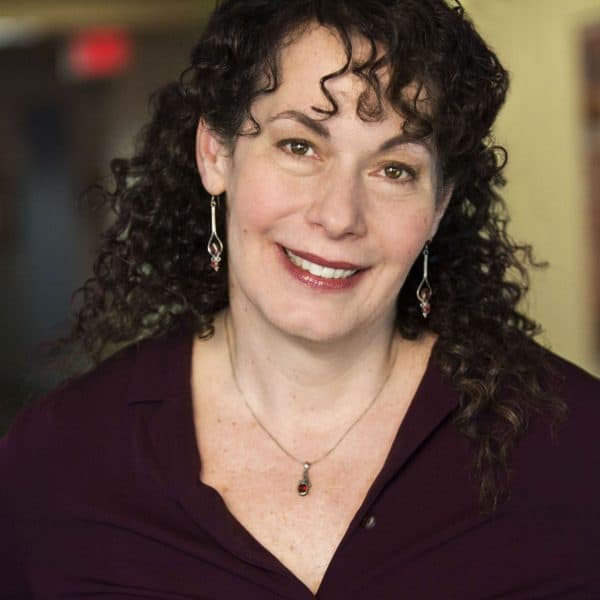 Carey Goldberg Editor, CommonHealth
Carey Goldberg is the editor of WBUR's CommonHealth section.