Some Mass. Dems Stay Loyal, Others Revolt
This article is more than 10 years old.
At City Hall on Tuesday morning, an exasperated Jason Slavick waited in line to vote.
"People are like, 'Oh, the economy's so bad.' And yeah, the economy's so bad but, what, did you think it was gonna be fixed like, snap of the fingers?" Slavick asked.
The 40-year-old theater director voted, defiantly, all-Democratic.
"It took, what, a dozen years of irresponsible policies to put us in this horrible mess, after we bounced from bubble to bubble to bubble, and now suddenly, magically it's gonna just fix? 'No, it's not fixed in two years, OK let's throw out the Democrats, it's their fault.' Are you crazy?" he said. "Our country's filled with crazy people!"
Crazy or not, self-identified Democrat Jim Blackburn checked a few R's on his ballot in Newton.
"Trying to have a restraining order against Obama, that's what it comes down to. Trying to bring the Democratic party back to sanity."

Democrat Jim Blackburn, Newton
"Trying to have a restraining order against Obama, that's what it comes down to," Blackburn said. "Trying to bring the Democratic party back to sanity, back to the middle."
He doesn't just blame the national Dems. Blackburn says he would just as soon take out a restraining order on the governor.
"Our taxes have gone up under Deval Patrick," Blackburn said. "Also, I'm not happy about his supporting Dianne Wilkenson (sic) when she was being indicted for corruption."
Former state Sen. Wilkerson was hit with bribery charges at this time two years ago, and, for the record, Patrick backed away from her pretty quickly — though he had supported her through prior scandals.
For Brian Hanley, of East Bridgewater, his vote for a Republican wasn't just a rebuke of Patrick.
"I voted for Charlie Baker because of his business background and his record of know-how, and of running a business, and turning a business around, and making it successful," Hanley said.
Of course, today wasn't all about Baker versus Patrick, President Obama versus Jim Blackburn's restraining order. Sara Farrer of Brookline said it was the ballot questions that really brought her to the polls.
"Especially the state sales tax," Farrer said. "That was probably the one were I feel like people might make the wrong decision."
In Farrer's mind, the right decision was to vote "no" on Question 3, the ballot initiative that would lower the state sales tax from 6.25 to 3 percent.
Other voters weren't so sure about the ballot questions.
"I was reading the text of it and I could barely understand it," Slavick said, in front of Cambridge City Hall. He had trouble deciphering the meandering Question 2, which proposes to repeal the state's affordable housing law.
If that kind of confusion turns out to have been Tuesday's worst voting irregularity, then we'll all have a better chance at an early night.
This program aired on November 2, 2010. The audio for this program is not available.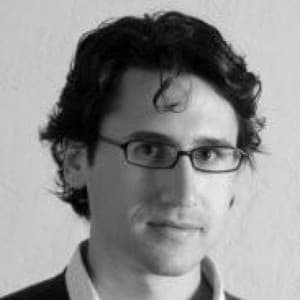 Adam Ragusea Reporter/Associate Producer
Adam Ragusea was formerly a reporter and producer for WBUR.