Glass Half-Full: Mass. Business Confidence Jumps
This article is more than 10 years old.
A Massachusetts business confidence index shot up in October to its highest level in more than two years.
The Associated Industries of Massachusetts keeps track of how its members think business is going. And as the economy's been bad, business confidence has been bad, too. Last month, the index shot up almost 7.7 points, to above 55.3.
"One month is not a trend," said Brian Gilmore, AIM's pleasantly surprised vice president. "But we are obviously encouraged that the number is above 50, which indicates a majority of people are more optimistic than pessimistic about the economy."
By breaking into the 50s, the index is basically saying that businesses went from seeing the glass as half-empty to seeing the glass as half-full.
It's also the single biggest jump in the 19-year history of the index. AIM economic advisor Raymond Torto said that means businesses now expect "significant" improvement in the general business climate over the next six months.
"Even in that time frame, however," Torto cautioned, "they foresee conditions approaching neutral, rather than rapid expansion."
Another economist involved in the compilation of the index, Northeastern University Prof. Alan Clayton-Matthews, attributed some of the improvement in business confidence to the feeling that the recovery is reaching additional parts of the country.
This program aired on November 9, 2010. The audio for this program is not available.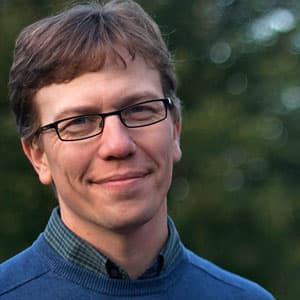 Curt Nickisch Business & Technology Reporter
Curt Nickisch was formerly WBUR's business and technology reporter.