Sen. Brown Stakes Position On Looming Tax Issue
02:09
Play
This article is more than 10 years old.
When Scott Brown last spoke to the Greater Boston Chamber of Commerce a year ago, he was an overlooked and underestimated candidate for U.S. Senate. Not anymore.
"It's good to be back," Brown — now a senator — said to the business group Monday. "I'm seeing a lot of familiar faces; folks that helped me, folks that didn't." That drew laughter.
Brown was comfortable and passionate about lowering corporate taxes. He slapped the podium as he spoke about limiting government regulation.
The case of the expiring tax cuts presents Brown with another potentially tricky vote. He's toeing the Republican line but representing a blue state.
"I can't go back to Washington later today and start working again on fluff when we should be focusing on the very important things that can get our country and get our state moving again!"
But it wasn't until after the speech, only when asked, that Brown carefully stated his position on the Bush-era tax cuts for individuals. Those are due to expire at the end of next month.
"I'm not going to get into hypotheticals," he said, "but the so-called Bush tax cuts, if they expire, it's an automatic tax increase for everybody. And in the middle of a two-year recession, it'd be a job killer."
Democrats agree to a point. They want to extend the tax cuts for the lower- and middle-class, but not for households making more than $250,000 a year. Massachusetts' senior U.S. senator, Democrat John Kerry, says that would cost the government too much revenue.
After Brown's speech, one of his former colleagues in the State House, Democratic Rep. Tom Conroy, compared Brown's support of President Bush's tax cuts to President Reagan's economic strategy.
"Trickled-down economics hasn't been proven," Conroy said. "It's not there, it's not worked in the past 30 years. And Scott just keeps proposing it."
Others in the audience disagreed. Chamber member Laura Pellegrini says it will hurt the economy to raise taxes on the wealthy.
"I'm not that immersed in all the details of the tax cuts, but I think it all goes hand in hand," she said.
The case of the expiring tax cuts presents Brown with another potentially tricky vote. He's toeing the Republican line but representing a blue state. Democratic political strategist Susan Tracy says how Brown votes on taxes is not red or blue — or even black or white. Just look at our last election, she says. Massachusetts voted to keep the state sales tax where it is, but to repeal it on alcohol.
"The fact that you had two tax questions and they broke in different directions does tell you that people were thoughtful about their votes," Tracy said.
She says Brown will need to be thoughtful about his vote. At least, that's her advice to him.
"I think you're going to have to explain to voters what the role of holding onto those cuts will be on the deficit and how you reconcile that," she said. "If you can't make that case to voters, that's not initially a good place to be."
But Brown is in a good place to be, according to Tufts political science Prof. Jeff Berry. He says the last thing Democrats want is for the tax cuts to expire and everyone's taxes to go up. Democrats may need to compromise. And Berry says Brown can once again play the part of the dealmaker.
"If the Congress passes something that President Obama supports, that makes it easier for Scott Brown here in Democratic Massachusetts," Berry said.
Brown's done this before. He held out for concessions then signed on to the financial overhaul bill. Another time, he stuck with his base and voted against Supreme Court nominee Elena Kagan. She won anyway, so his vote didn't matter.
The Bush tax cuts once again present a vote that could give his opponents ammunition — or else give him another chance to stake his claim as a "Scott Brown Republican."
This program aired on November 16, 2010.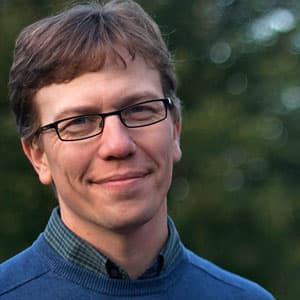 Curt Nickisch Business & Technology Reporter
Curt Nickisch was formerly WBUR's business and technology reporter.