A 'Welcome Minorities' Biz School Plan
04:35
Play
This article is more than 10 years old.
Boston's reputation as a city that does not welcome blacks and Latinos plagues many employers during the hiring process. Now, a growing coalition of business schools is taking on the problem. These deans are sharing the resumes of minority candidates, helping place a spouse and looking at collaborative recruiting to boost the ranks of black and Latino faculty members in their schools.
This may be the first time a group of business schools has agreed to share candidate resumes. If it's not the first such effort, it is very unusual, said Bill Crittenden, Northeastern University's senior associate dean in the College of Business Administration.
"When I went to the first meeting, the idea of sharing information with some of these other institutions seemed like something that, 'no, I want to attract this person to me and I don't want them to know that there's a position available at this other institution,'" Crittenden said.
So why would the deans at Northeastern, Babson, Bentley, UMass Boston, UMass Lowell, Salem State and just recently Boston University, take this unusual step?
To boost the ranks of minority faculty members, business schools will ask other members of the group if they can place a candidate that doesn't fit the first school's needs.
"All of us recognize that having a diverse faculty adds to the educational experience, adds to the educational excellence of our students, and we want to show Massachusetts and the Boston area as a welcoming place for diverse faculty," he said.
Because concern about what it would be like to live in the Boston area comes up in pretty much every interview with a potential faculty member who is black or Latino, Crittenden said.
Marla Baskerville Watkins, who's been an assistant professor at Northeastern for two years, remembers telling her husband that she might get the job.
"When I told him Boston and said, 'what do you think about us coming to Boston?' he said, 'well, we should do it, but just know that sometimes it's not the best place for black people to be," Baskerville Watkins said.
The young professor said she and her husband know they could face racism in any city and have developed thick skins. The couple has had a few instances of discrimination so far in Boston, but nothing Baskerville Watkins calls major. She hopes this effort to increase minority representation among the business school faculties will give her students role models she didn't have.
"When I got my Ph.D. (at Tulane University), I didn't have a black professor, and New Orleans is 70 percent black. As an undergrad I didn't have one either," Baskerville Watkins said. "So much of what we think we can do is based on what we see. So if I don't see anyone who looks like me, it is easy to think, 'oh that's not for me.'"
To boost the ranks of minority faculty members, business schools will ask other members of the group if they can place a candidate that doesn't fit the first school's needs. The coalition will also try to connect minorities who earn Ph.D.s in the Boston area with jobs at the member schools.
And there's a proposal to recruit as a unified force at professional conferences. At Boston University, MBA faculty director Tim Hall said the business school joined this coalition after hearing too many stories of isolation, like the one Baskerville Watkins had as a student.
"I think we've just become almost numb to the issue," Hall said. "It's been a very difficult problem to deal with, but we (the business school) have been going up in the rankings and I think we're in a much more attractive position to recruit — it just seemed like a good time to take another look at these issues."
The coalition said it will take two to three years at least to assess whether this approach works. It is focused on business schools within these universities, in part because they are adding faculty members, unlike some other disciplines.
Looking ahead, one question will be: do new black and Latino faculty members, once they are here, decide to stay? Is the perception that Boston doesn't welcome minorities real? David Thomas, who chairs the organizational behavior unit at the Harvard Business School, said it is no longer accurate, as it was 20 years ago, to assume that minorities will face hostility in Boston.
"Today I don't think that's a reality, but what is a reality is that it's still difficult to find a community of upwardly mobile professionals of color in most of the professional arenas of the city, so people feel a lot of isolation," Thomas said.
Thomas said he's built a community through The Partnership Inc., a Boston-based organization that helps minorities make connections here, and he hopes this new collaborative will create similar networks for minority business school faculty members.
The business schools at Harvard and MIT are not part of the coalition, although both universities are members of a larger program, Commonwealth Compact, that spawned the business school collaborative.
This program aired on November 18, 2010.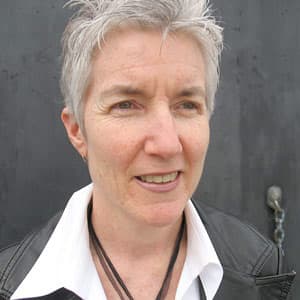 Martha Bebinger Reporter
Martha Bebinger covers health care and other general assignments for WBUR.