Women's Pro Soccer Struggles To Find Footing
This article is more than 10 years old.
In paragraph one of a statement issued on Tuesday, the Women's Professional Soccer league celebrated the fact that in 2011, the WPS will field teams in Atlanta, Boston, New Jersey, Philadelphia, Washington and Western New York — those six teams having satisfied the league's "reserve funding requirement."
The survival of a two-year-old league during a recession could reasonably be characterized as good news for fans of the women's game.
Then came paragraph two, which revealed that the team that established itself as the class of the league in 2010 is no more. Less than a month ago, visitors to the website of FC Gold Pride thought they had reason to anticipate days of even greater glory. The team was celebrating the 2011 returns of league MVP Marta and former U.S. national team star Tiffeny Milbrett and looking to add more talent. General Manager Llisa Kessler characterized the fall following FC Gold's triumph as "an exciting and critical time."
She was right about the "critical" part. Now Marta, Milbrett and everybody else on the Gold Pride roster are looking for work elsewhere.
WPS CEO Anne-Marie Eileraas was hired to put a good face on bad news and, to her credit, on Tuesday she tried. "The history of sports has shown that in the early years of any league, teams come and go," she said.
And she's right. As Casey Stengal used to say, "You could look it up."
But the most accomplished team in the league — the team employing the best player in the league, the league's defending champion — is not supposed to go. And if the owner of it has to go, that team is supposed to present an attractive enough proposition so that somebody will invest in it.
The disappearance of one team does not necessarily mean the WPS will fail, but the league has lost three teams during its two year history — one of them the LA Sol, the 2009 regular season champ — and the franchise in Chicago is iffy.
Maybe the failures can be written off as the growing pains of a new enterprise. But maybe Milbrett was right when she responded to Tuesday's announcement. Of women's pro sports in general, Milbrett said, "It is so disrespected and completely not valued. That's what is hard to deal with."
Hard certainly, and unfair, and not likely to get easier any time soon.
This program aired on November 18, 2010. The audio for this program is not available.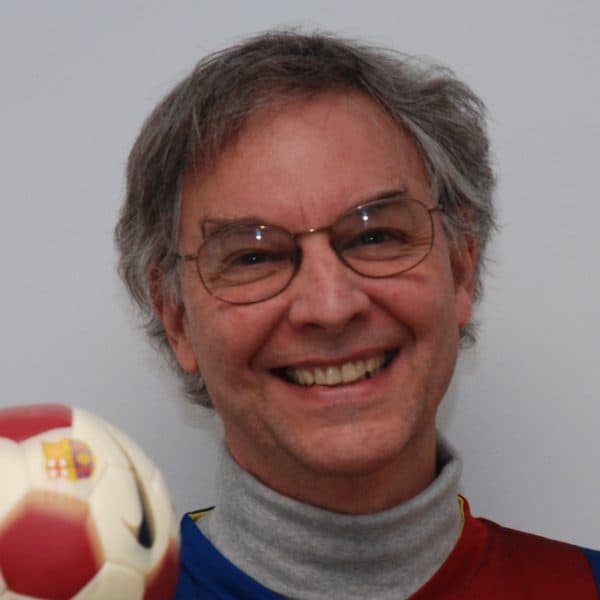 Bill Littlefield Host, Only A Game
Bill Littlefield was the host of Only A Game from 1993 until 2018.