SI Gets It Right This Year, But It's Gotten It Wrong, Too
01:27
Play
This article is more than 9 years old.
Drew Brees? Fair enough, I guess. He quarterbacked the New Orleans Saints to victory in the Super Bowl, and if that win didn't fix what's still broken about New Orleans, it temporarily delighted at least lots of the residents of the city and surroundings. Beyond that, Mr. Brees seems a pleasant fellow.
Sports Illustrated has been designating a Sportsman of the Year since 1954, and some of the choices have held up well. Bill Russell of the Boston Celtics got the nod in 1968. Good pick. Muhammad Ali was named in 1974. OK, though he probably could have been legitimately celebrated as top guy in at least a couple of other years, and the decision-makers at Sports Illustrated would have distinguished themselves if they'd crowned Ali at least a few years earlier, while the war against which he took a stand was still going on.
Tiger Woods got Sportsman of the Year in 1996 and again in 2000, and Lance Armstrong copped the honor in 2002. In the light of the various revelations and charges that have accumulated around them, one hopes those honorees framed their SI covers and stored them in some vault safe from the inevitable whips and scorns of time — not to mention the particular and avoidable whips and scorns they've brought down around their own sometimes-broad and sometimes-sagging shoulders. The same can be said of Pete Rose, Sportsman of the Year in 1975. Likewise Mark McGwire and Sammy Sosa, co-Sportsmen of the Year in 1998, when Sports Illustrated and everybody else regarded their home runs as unadulterated delights.
Women have been woefully underrepresented as far as this honor goes. Billie Jean King got half a cover in 1972; she shared it with former UCLA basketball coach John Wooden. Olympians Mary Lou Retton, 1984, and Bonnie Blair, 1994, were likewise semi-celebrated. Chris Evert was featured in 1976, wearing, for reasons that remain mysterious, a bustle. The U.S. Women's Soccer Team got the honor in 1999, but on the total of 57 Sportsman of the Year covers, women only appear 3.5 times.
Nor is that the only thing that renders cranky at least one person looking over this collection of alleged heroes. Among the baseball players honored are Johnny Podres, Sandy Koufax, Carl Yastrzemski, Willie Stargel, Cal Ripken Jr., Derek Jeter and the aforementioned Rose, McGwire and Sosa.
Where is Willie Mays?
This program aired on December 1, 2010.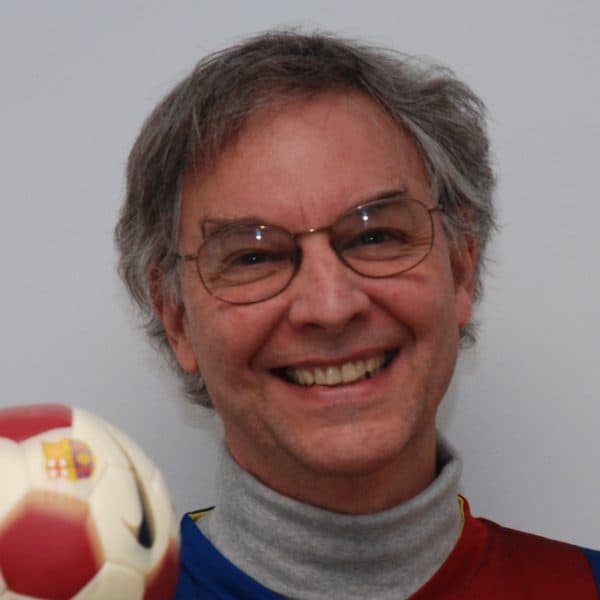 Bill Littlefield Host, Only A Game
Bill Littlefield was the host of Only A Game from 1993 until 2018.