Women Docs Choosing Surprising Specialties: Rectal Surgeons And Vets
This article is more than 10 years old.
So it's interesting to see The Wall Street Journal blog, The Juggle, report on a study out of Harvard illuminating a modern metric known as "the career cost of families," that is, how much a woman's family and personal life suffer in any given career. (And what she will give up to attain greater balance.)
It turns out, this sort of re-prioritization is playing out in every field. For instance, female doctors are gravitating to specialities — like colon and rectal surgery and veterinary medicine — that can be more easily scheduled and provide some predictability. They are willing to trade what may have been their initial career passion for something that is professionally satisfying and pays pretty well, but also lets them eat dinner with their kids a few times a week.
In an address to a Washington, D.C., conference Tuesday on workplace flexibility, [Harvard University economics professor Claudia] Goldin said that high-paying careers that offer more help in balancing work and family are the ones that end up luring the largest numbers of women. Surprisingly, colon and rectal surgery is one of these, because of rapid growth in routine colonoscopies that can be scheduled in advance, giving doctors control over their time. Goldin says 31% of colon and rectal surgeons under 35 years of age were female in 2007, compared with only 3% of those ages 55 to 64, and 12% of those ages 45 to 54, reflecting the fact that younger women are flocking to the field.

Other high-paid professions with a low career cost of family include yes, pediatrics; dermatology and veterinary medicine, Goldin [said.] She sees working parents becoming increasingly savvy about this issue, with more women entering high-paying professions that penalize women less for child-bearing. Among professions with the fastest-growing proportions of women are veterinary medicine. Because of growth in veterinary hospitals and emergency clinics, vets increasingly have been able to eliminate on-call, night and weekend hours, and to work part-time, Goldin says. The proportion of female grads in vet medicine has soared to almost 80%, from 10% in 1970.
This program aired on December 6, 2010. The audio for this program is not available.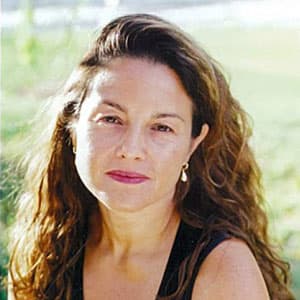 Rachel Zimmerman Health Reporter
Rachel Zimmerman previously reported on health and the intersection of health and business for Bostonomix.