McAllen, TX: Health Care's Bad Boy Town May Not Be So Bad
This article is more than 10 years old.
A June 2009 New Yorker article by Atul Gawande attributed the high spending to a culture of doctors that 'came to treat patients the way sub-prime mortgage lenders treated home buyers: as profit centers.' The article became required reading in the White House and Congress during the health care debate and turned McAllen into shorthand for America's decadent medical spending problem." But a Health Affairs study "contradicts one of Gawande's assertions: that McAllen doctors over-treat everyone. The study looked at claims data from the private insurer Blue Cross and Blue Shield of Texas. It found Blue Cross paid McAllen 7 percent less for the care of the average McAllen patient than it did for an average patient in El Paso, 800 miles up the Rio Grande. The New Yorker article repeatedly held up El Paso as an example of a place where medicine is practiced correctly."

Gawande, in his own post commenting on the Health Affairs study writes:
For members fifty or older, McAllen was indeed significantly more expensive than El Paso. But for those under fifty, McAllen was downright ordinary—even less costly than El Paso. They had escaped high-cost care.

It's true that employees younger than fifty with Blue Cross coverage are a somewhat distinctive group. They are healthier than average and account for only a small percentage of local health costs. Nationally, people older than fifty account for about seventy per cent of total spending; among people under fifty, the poor and disabled account for much of the rest. The overall cost problem remains. But there is an important revelation here: not all the health care in a high-cost community has to be out of whack. The questions we then must ask are why the pattern is different for some groups of people, and whether such differences suggest ways to change the pattern for everyone.

There are two main explanations for the discrepancy: McAllen doctors could simply offer a lower-cost care for the kinds of conditions people under fifty have (pregnancies and traumatic injuries tend to be the big-ticket items); or Blue Cross could be particularly effective at restricting overspending. It's hard to know which is the answer. Looking at the evidence available, we can't be sure. But I am rooting for the idea that Blue Cross is making a difference.
This program aired on December 7, 2010. The audio for this program is not available.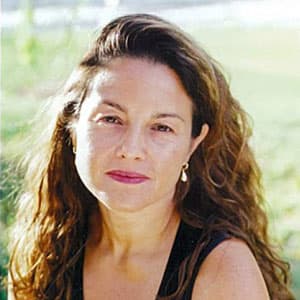 Rachel Zimmerman Health Reporter
Rachel Zimmerman previously reported on health and the intersection of health and business for Bostonomix.