Triple-Digit Premium Shock For Some Brigham Part-Timers
This article is more than 10 years old.
The young college grad went to work for Brigham and Women's Hospital because she believed in its medical mission. Plus, it offered good benefits. As a part-time, entry-level researcher, her salary was modest but her health insurance plan — the cheapest option, popular among healthy young people — was free after the first year.
No longer. As of Jan. 1, she'll have to pay $47 a week for that bare-bones plan, and because she has that option, she cannot qualify for state-subsidized health insurance. She might have to move. She even toyed with the idea of becoming uninsured.
"I'd be better off going to work at the Gap," she said.
At a higher pay-scale, a part-time administrator at the Brigham is facing a similarly dramatic pinch. She had been paying $36 a week for her family health insurance. That jumps to almost $130 a week as of Jan. 1. "My family's budget can't absorb this," she said.
With health insurance costs spiraling ever upward, we're all feeling premium pain. But what's happening with hundreds of part-timers at Brigham and Women's Hospital right now flies off the charts. Some part-time workers will see their health insurance premium payments rise by 300, 400, even 500% for the coming calendar year, and a total of 700% above current rates in 2012. Just for reference, when premium hikes hit double digits, politicians tend to throw fits. These workers are facing triple digits.
"The percentage increases that are being given to these part-time workers are really quite extraordinary," said Nancy Turnbull, associate dean of the Harvard School of Public Health. "Part-time workers tend to be lower-paid," she said, "so this is very regressive."
Other employers, she noted, including Harvard, structure their premium payments so that the more highly paid workers pay more. In fact, as The New York Times reports, it's a national trend for companies to try to shift more of the health insurance burden to better-paid workers. Increasing the burden on part-timers tends to do the opposite.
Brigham and Women's says the shift is a correction that will bring the hospital in line with part-timers' premiums at other hospitals, and that it is part of a benefits overhaul aimed at saving 100 jobs.
"Asking part-time employees to contribute to their health benefit on a pro-rated basis is a standard at hospitals and businesses, both locally and nationally," Erin McDonough, the hospital's senior vice president for communication and public affairs, said in a statement. "It is important to note that the FY'11 rates for part-time employees are highly competitive."
For this coming year, the hospital will ease the immediate pain by subsidizing the workers' cost increases by 25% for those who earn over $20 an hour and 50% if they earn less.
An estimated 2,000 part-timers working 20-39 hours a week are affected by this change. Of the 2,000, about 400 work 20 hours a week, and will see the greatest rises in their premiums. Full-timers are all but untouched; their premium payments rise just an unremarkable 8% next year.
'The logic'
"Cry me a river," some will say of the part-timers' financial distress. "At least the part-timers get some employer help with their insurance. And they had it unusually good for a very long time. Even with the hikes, they'll be paying roughly half the average cost for a family plan in Massachusetts." True. And it's happening all over: a recent Massachusetts Hospital  Association survey found that 71% of hospitals reported increasing the premiums their workers paid.
But the financial pain that Brigham part-timers face this winter seems emblematic of the burden that health insurance premiums impose on many of us, only more so. And as the disillusioned young researcher put it, the adjustments that the hospital is making target "the people who are less likely and less able to pay — I don't see the logic."
The logic as presented by Lisa S. Ponton, the hospital's vice president for human resources, in a letter to employees, is that a review of the cost structure of the hospital's medical coverage found it "neither competitive nor equitable, especially for part-time employees."
For example, she wrote, for part-timers on the high-coverage Partners Plus Plan, Brigham and Womens' was paying 90% of the plan's cost, "an unprecedented amount in this market where the average employer subsidy for part-timer medical coverage is closer to 66%." That is "simply unsustainable in today's environment," she wrote.
So starting next year, the hospital will continue to pay 90% of full-timers' premiums, but pay part-timers' premiums on a sliding scale, so that, for example, if you work only 20 hours a week, the hospital pays only 45% of your premiums — about 55% if you include the 2011 subsidy.
Part-timers tend to be women
What's fair? We can pause here for full-timers to duke it out with part-timers. But one thing is clear: Part-timers tend to be overwhelmingly women. Nationwide, two-thirds of part-timers are women. So it's hard to miss the irony of this move by the Brigham: a hospital that is a beacon for women's health is just about to make it far more difficult for many of its women employees to afford health insurance. (To be fair, about 75% of the Brigham workforce are women overall.)
Certainly, cost-cutting is called for throughout the health care system. But Nancy Turnbull of Harvard pointed out that the timing for the Brigham's decision on part-timers' premiums is a little "odd": its parent organization, Partners Healthcare, just announced a healthy $195-million gain for the last fiscal year. The premium shift will save the hospital $4 million.
Partners leaders "are talking publicly about their great commitment to control health care costs," she said. "We need to find some better and more sustainable ways to cut health care costs than just slashing the benefits of part-time workers."
At a recent meeting of part-time employees where the new policy was explained, part-timers made a few other cogent points: Many are part-time only because full-time work at the hospital was not available. Many work far more hours than they are paid for, week after week.
Many have been working at the hospital for a very long time, and this is not the deal they signed up for; even if it must be changed, they argue, it should not be done so abruptly, with notice of major financial changes given just two months before they hit.
Veronica Turner, executive vice president of 1199SEIU, which represents 37,000 Massachusetts health care workers, just sent over this statement about the Brigham premiums:
"All workers, particularly healthcare workers, should have access to affordable healthcare whether they are part-time or full-time.  Any step away from that goal is a cause for concern.  Many part-time hospital employees work multiple jobs, but rely on a single employer for their health coverage, so that underscores the need for affordable options."
The Brigham maintains that its rates for part-time workers remain competitive and in the coming year will be half the state average.
Readers — especially readers who work at Brigham & Women's — what do you think? We welcome all (civil) comments below.
This program aired on December 8, 2010. The audio for this program is not available.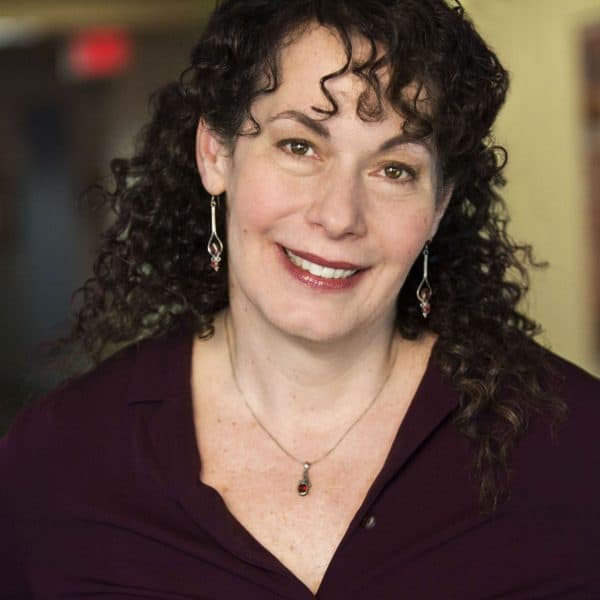 Carey Goldberg Editor, CommonHealth
Carey Goldberg is the editor of WBUR's CommonHealth section.