Why To Exercise Today: Reduce Your Anxiety
This article is more than 10 years old.
It wasn't always this way. As a young, single reporter, I flew around Africa, Vietnam, Cuba (on a Russian plane with torn up seats held together with duct tape) and China (once, on a domestic China Air flight, the captain requested that everyone move to the left side of the aircraft to "balance" the plane.)
Then, I saw the second plane hit the World Trade Center while walking across the Brooklyn Bridge on 9/11. And I had kids.
Suddenly, my flying anxiety soared: I have cancelled flights at the last minute for fear of crashes, talked to various therapists about my problem and for the past three years, stayed off planes altogether.
But this year we decided to go to Puerto Rico for five days — we yearned to be warm, and figured, at least if the plane went down, we'd all die together.
Flying out of town last week turned out to be perfect: a beautiful clear day, and great weather in San Juan. My kids were happy, the trip was just over three hours, and we didn't hit a bump.
But yesterday, when we were scheduled to return home, great dark storm clouds loomed over the San Juan airport and, as I obsessively checked and rechecked the Boston weather, I saw that snow was falling. The forecast sent my heart racing and a wave of nausea overwhelmed me. I started expressing my fears to my husband as soon as I woke up and looked out the window. He told me to focus on the kids. I started to panic.
But instead, I took a long run on the beach, forcing myself to go further than usual. Then I jumped into the rough surf and swam in the waves until an odd calm took hold and my mood changed. I know I didn't imagine this transformation. Many studies show that exercise helps to reduce anxiety and depression.
So, while our flight hit a fair amount of turbulence, and my older daughter had a fever and bad cough all the way, and we had to circle around Logan for awhile, I managed to breathe and remain stable.
Running took me out of my fear at the right moment, and at least for one day, my workout was more therapeutic than a dose of Ativan or Xanax, and it helped to get me home.
This program aired on December 23, 2010. The audio for this program is not available.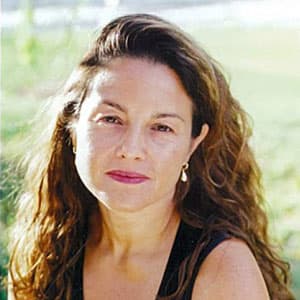 Rachel Zimmerman Health Reporter
Rachel Zimmerman previously reported on health and the intersection of health and business for Bostonomix.