Why To Exercise Today: My Mother-In-Law's Braciole
This article is more than 10 years old.
Well, don't feel too bad; inevitably, someone else ate more. Probably someone in my family. Want proof? Let me tell you what my mother-in-law served:
On Christmas Eve: Seven fish dishes, including linguine with clams, stuffed peppers, baked cod, tuna and shrimp appetizers, pink champagne, wine and eggnog, bread, of course, and for dessert, ricotta cheesecake, grain pie, twelve different types of cookies and fine chocolates.
On Christmas Day: Beef Braciole , sausage, sausage stuffing, meatballs, homemade ravioli, eggplant parmigiana, and all of the desserts. Did I mention her ricotta cheesecake is laced with chocolate?
Today, driving home, my fingers felt swollen and my brain dulled.
So, as soon as we pulled into the driveway, I called the 12-year-old down the street and implored her to watch my kids for two hours. I went to yoga and my husband played Ultimate Frisbee while the Great Late December Blizzard began.
We both came home happier, calmer and ready to make gingerbread cookies with the children and prepare for a morning of sledding tomorrow.
It's remarkable what 90 minutes of exercise can do. For me, it provided a full-body "control-alt-delete," a do-over for my stuffed belly and a new, joy-infused outlook on our first Winter Storm.
This program aired on December 26, 2010. The audio for this program is not available.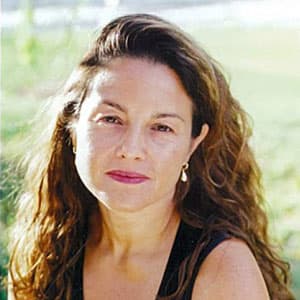 Rachel Zimmerman Health Reporter
Rachel Zimmerman previously reported on health and the intersection of health and business for Bostonomix.